The School of Economics and Management Successfully Held a Special Lecture on Mental Health, "Mentality Adjustment and Self-management after the Epidemic"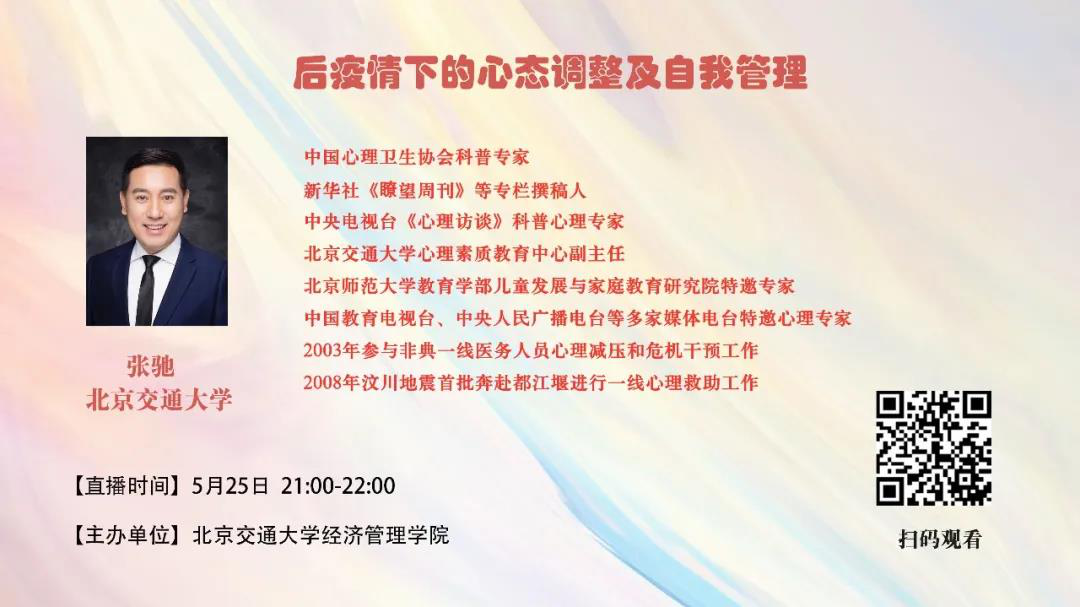 From 21:00 to 22:00 on the evening of May 25, 2020, the School of Economics and Management invited Mr Zhang Chi, deputy director of the school's psychological quality education center, to conduct a live lecture entitled "mentality adjustment and self-management after the epidemic" through Tencent conference, to answer questions for students how to maintain a good state of mind during the epidemic. Teacher Zhang Chi is a science expert of China Mental Health Association, and a specially invited psychological expert from many media stations, such as China Educational Television, China Central people's Radio and so on. He participated in the psychological decompression and crisis intervention work of the first-line medical staff of SARS in 2003, and the first batch of experts who went to Dujiangyan to carry out the first-line psychological relief work in Wenchuan earthquake in 2008. On the same day, a total of more than 1300 students from the School of Economics and Management watched the live broadcast and said they benefited a lot.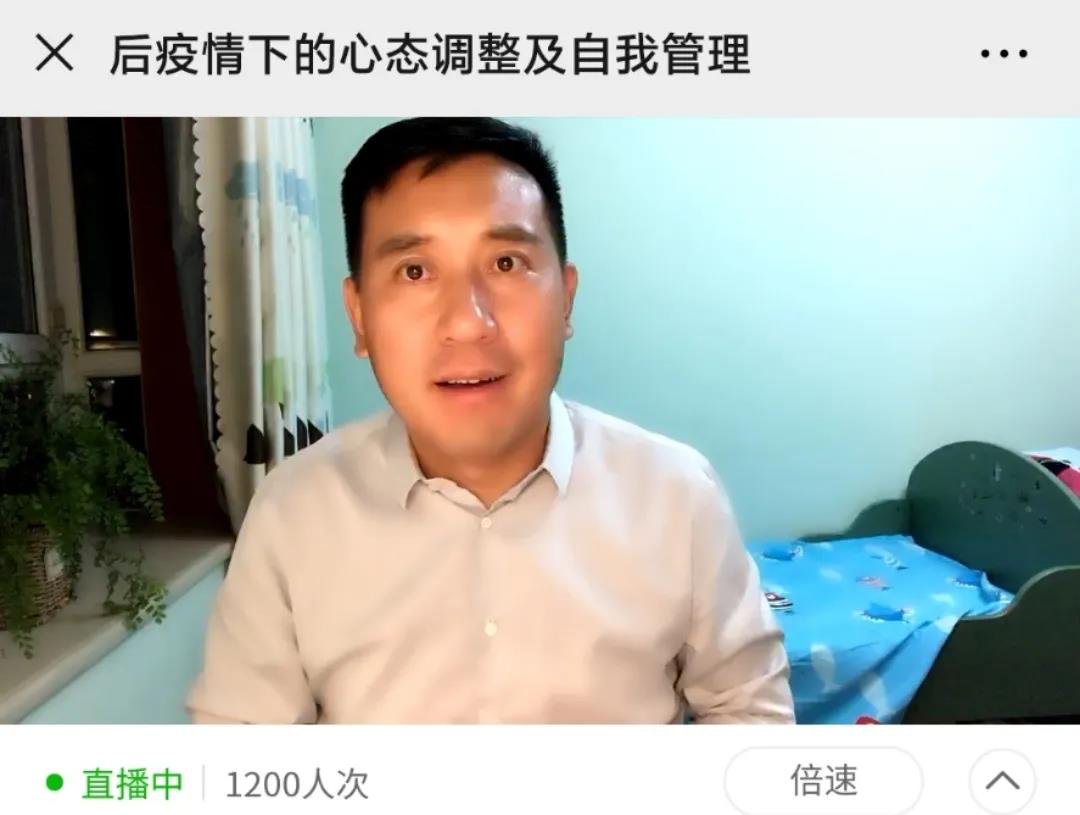 On the eve of the end of the lecture, teacher Zhang Chi also sang a song for the students, adding a simple pleasure to the entire live broadcast. After the live broadcast, many students of the School of Economics and Management generally thought that Mr Zhang Chi was knowledgeable and humorous. The whole live broadcast is in a relaxed atmosphere, sharing the valuable life experience of the past, solving students' emotions from a strategically advantageous position, going deep into the simple, and conveying the most profound philosophy of life-love in the most concise way. At the same time, students also learned that during the post-epidemic period, they should do a good job of integration and acceptance, improve the sense of control, lack of acceptance, insist on changing these key points, timely eliminate and adjust their emotions, manage themselves, and control themselves. Through this lecture, students have a little leisure in the tense and busy life, so that the bachelor can fully understand the meaning of the teacher's words, calm the state of mind, and inject a shot in the arm into the next stage of learning.