Pro. LAN Hongjie from School of Economics and Management of Beijing Jiaotong University was interviewed and gave his views on Cold Chain Logistics in the Xinfadi Market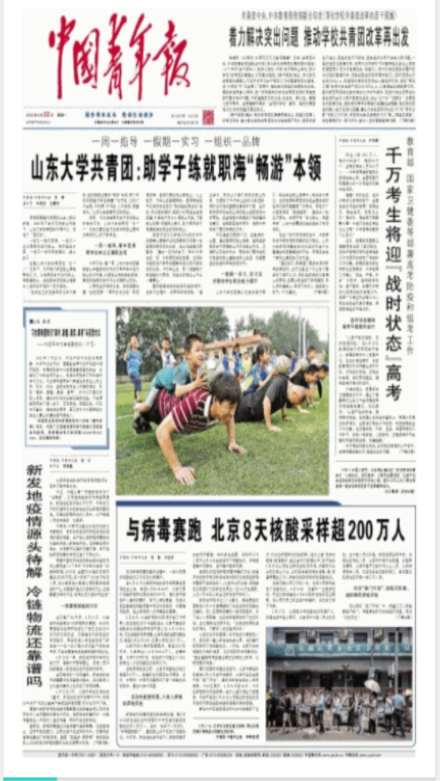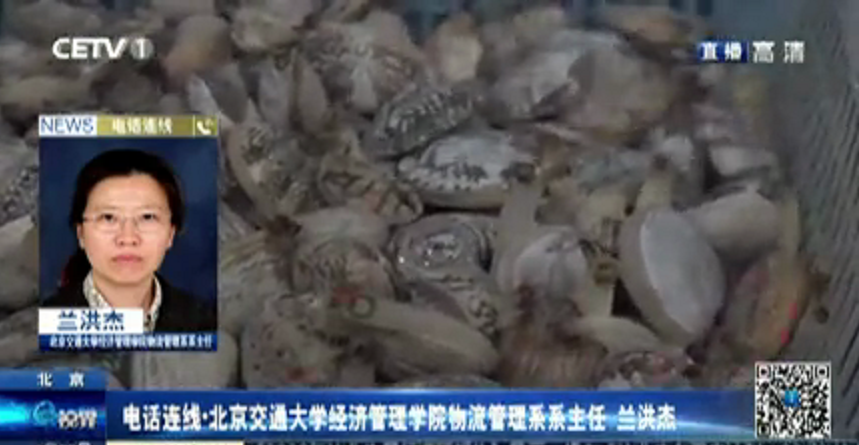 On June 22nd, 2020, Pro. LAN Hongjie, Director of the Department of Logistics Management, School of Economics and Management, Beijing Jiaotong University, was interviewed by Beijing Youth Daily and China Education TV Station E-World respectively, and expressed his views on cold chain logistics under the epidemic situation in the Xinfadi Market.
Pro. LAN Hongjie has been devoted to the research of cold chain logistics management for many years. She believed there were two main possibilities for this outbreak in the Xinfadi Market: the virus entered there through contaminated objects or was brought there by infected people, especially who with mild or asymptomatic symptoms. However, to get the final accurate conclusion, more professional sample collection and investigation were needed. The cold chain was certainly not the culprit, but it had become a hot topic.
Pro. LAN Hongjie pointed out that the cold chain logistics object in the food accounted for the largest proportion. The industry was growing "faster than GDP". Whether it was salmon from Norway or tropical fruits from Hainan, they all had to be shipped across the country in cold chain logistics. She exemplified the function of the cold chain: As a super-consumer city, "Beijing needs about 25,000 tons of vegetables, 1,850 tons of pork, 2,500 tons of rice, 3,750 tons of noodles and 800 tons of eggs every day, all of which need temperature control." It was possible to eat food delivered in the cold chain when you didn't know it.
The whole life cycle of food involved the main logistic links, including transportation, storage, packaging, loading, unloading, handling, circulation processing, distribution and other steps. Generally, it was not easy to have loopholes at fixed points. If manual workers were used in loading, unloading, handling, packaging and circulation processing, it may be contaminated. However, LAN Hongjie has investigated dozens of cold-chain related logistics enterprises, production enterprises, wholesale enterprises and retail enterprises, and concluded that a strict whole-life cold-chain food was very difficult to achieve.
LAN Hongjie pointed out that the outbreak of the epidemic in the new place reminded us that we should do a good job in the wholesale market food safety testing, must make use of the wholesale market to control the safety of foods. We should do a good job in upgrading the wholesale trading market, cold storage and other logistics facilities and equipment, to improve the level of automation and reduce manual participation. In particular, the level of informatization should be improved to ensure the traceability of the whole food process with big data. Standards were being developed very quickly, and the industry was growing very quickly, but they were not being implemented properly. We should resolutely implement all kinds of national, industrial, local, group and corporate standards on cold chain and food safety.