Hearing students' voices and caring for students' growth--MPAcc Center successfully held student forum
For the further development of Beijing Jiaotong University MPAcc Center, to better understand and resolve the demands of students on learning and employment, 14:30,24 October 2019, the class symposium of class 2018 and 2019, organized by the MPAcc Center and the MPAcc Center Student Federation, was successfully held in classroom 304 of Si yuan East Building. Hosted by Ms. Li Yanmei, executive director of the MPAcc Center, MPAcc center teacher Chen Xi, in charge of the 2020 center graduates employment work, class representatives of Class 2018 and Class 2019 and representatives of MPAcc Center Student Federation participate.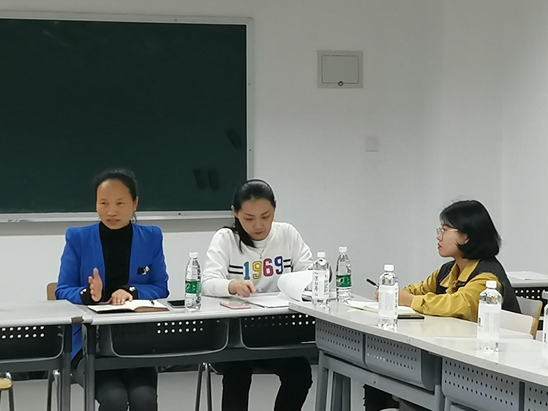 At the forum, teacher Li Yanmei first clearly emphasized the requirements of the center in the aspects of paper opening, practice report and so on, and explained the curriculum problems that the students were concerned about. Next, the students asked Mr. Jiang Yan about their most concerned employment issues. Mr. Jiang introduced in detail the employment information access channels and school employment policies.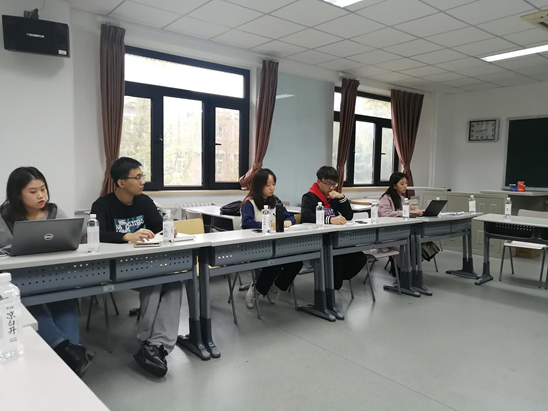 Later, teachers and graduate student representatives on the study of scientific research, employment and career planning, life and other aspects of graduate students are closely related to the discussion. The student representatives spoke freely, put forward their own graduate students since the various puzzles and problems,to give full recognition to the way the college in graduate training, at the same time in the employment information, curriculum volume and schedule, curriculum content and practice of the links between the shortcomings put forward pertinent opinions. The teachers at the meeting answered the students' doubts and recorded their opinions and suggestions in detail.
Finally, Mr. Li Yanmei said that view of the problems raised by everyone, the center will collect and organize, actively coordinate and solve the problems. For the opinions and suggestions on teaching management, the MPAcc center will fully discuss, solicit suggestions from all parties, seriously consider and adopt them extensively, and strive to create a more perfect learning, scientific research and living environment for everyone.