The fourth KPMG tutorial class activity—Cygnus public welfare
On June 26, 2019, five students of KPMG tutor class, representing the class, formed a volunteer team with KPMG employees to participate in the public welfare project of cygnet public welfare school located in Changping Beiqing creative park.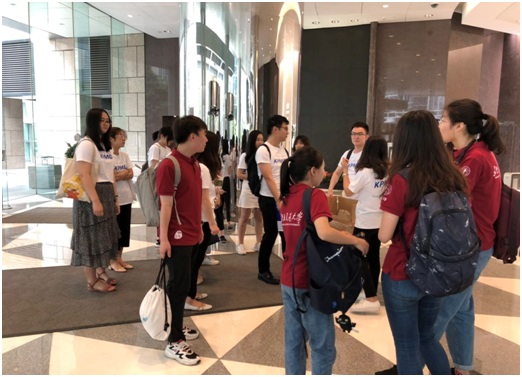 At two o'clock in the afternoon, when the sun gave a dim feeling of sleepy eyes, they arrived at the public welfare primary school. First of all, the location of getting off the bus aroused the curiosity and attention of the volunteers. Unlike ordinary primary schools, it is located in a business district surrounded by well-known enterprises, such as SANY HEAVY INDUSTRY CO., LTD. Beijing headquarters. Then a slightly gray hair figure appeared at the door to meet us, he is the principal of this public welfare primary school. The headmaster patiently explained to us the origin of the site selection, as well as the composition and development status of the primary school, which shocked and moved the volunteers.
After entering the classroom, the volunteers were moved by the children's enthusiasm and loveliness. After a while, they got familiar with the children and started the afternoon teaching session. Together with KPMG tutor class students from school of economics and management of Beijing Jiaotong University, KPMG employees first showed the children several short videos from the film chocolate factory, and took them to a funny story lesson. Then the children were divided into groups to dub the five children in the film. The volunteer teachers also participated in the children's discussion in groups. Everyone was very happy. Finally, the children of each group were invited to the stage for dubbing, and the volunteer teachers made comments and presented small gifts.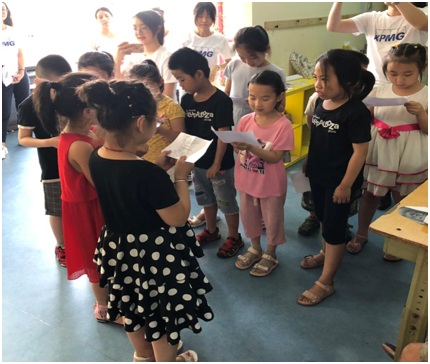 The children's unrestrained creativity and smile on their cheeks deeply infected the volunteers, making them seem to return to their childhood memories. The simple bungalow may reveal the lack of material resources in the school, but many stickers in the school classroom annotate the full spiritual world of children.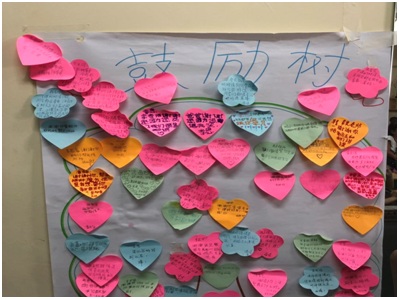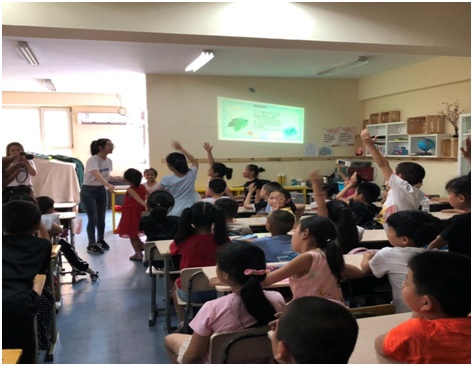 However, the meeting is always short. Time flies, it's time for the children to finish class. Perhaps they were aware of the volunteers' unwillingness, the children who were always been lively and active have become extremely obedient. They sat in their seats in order, and completed a perfect group photo with the volunteers in the brilliant and blazing sunshine in June, and set the memory in that beautiful afternoon.
List of KPMG volunteers: Ouyang Yachen, Guo Yaling, Pan Xiaoluo, Zu Jiawei, He Wenhan