Home

>

News & Events

>

Headlines
SEM Carried out Summer Practice with a Theme of "Fulfil the mass line and re-take the Red Road"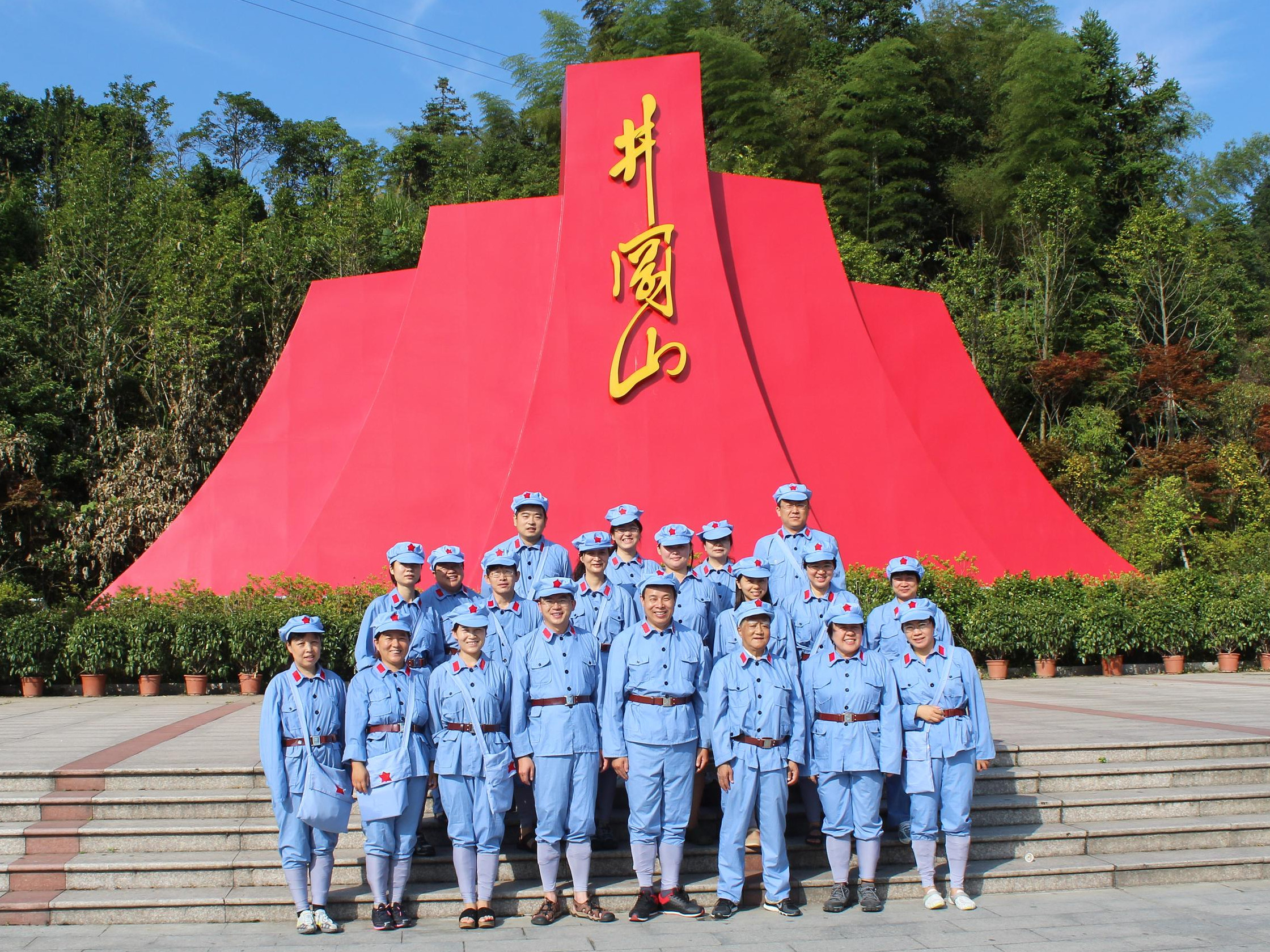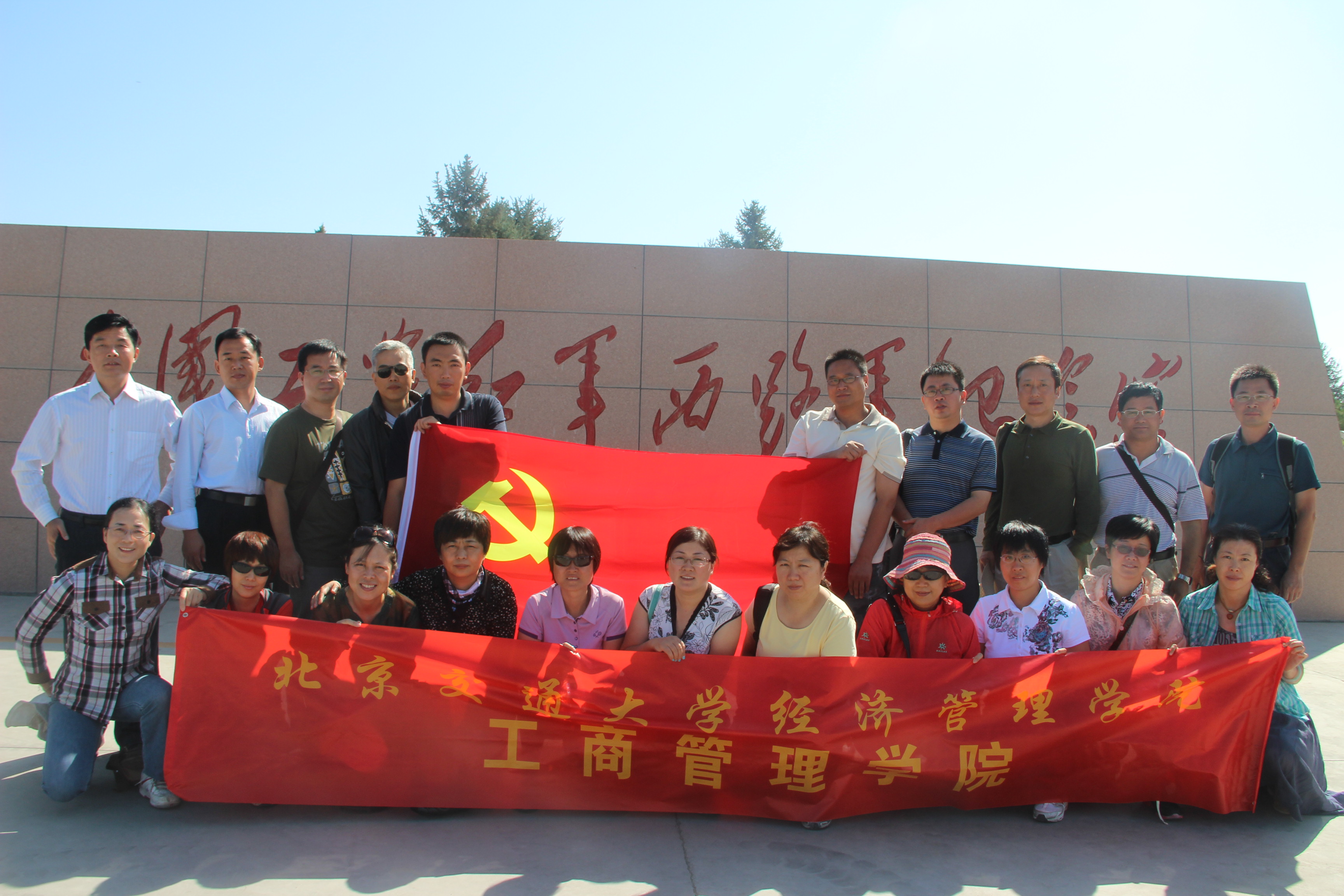 Establishments of Economics School, Business Administration School and Management Engineering School marked a solid step forward on pilot school reform for School of Economics & Mangement. By the time when leadership of our school advocating Red Tour in the theme of "re-take Red Road and promote patriotism", SEM carried out the summer practice with a theme of "fulfil the mass line and re-take the Red Road" to foster teachers' revolutionary spirits including patriotism, honour for the school and struggle through arduous effort. Under meticulous arrangements and close organization, a leadership team was made up with Dean Liu Yanping as the leader, Secretary Zhang Mingyu as the assistant leader, Director of the School Office -- Qiu Xiaodong as the coordinator and deans of branch schools as members. Guided by leaders of the school, three practice teams founded by branch schools went to Jinggangshan, Norther of Gansu and South of Gansu area to carry out in-depth study and practice in summer on history of the party from mid-August to late.
A "training class for party history" was set up by School of Management Engineering with Dean Zhang Juliang as the monitor and assistant dean and secretary -- Zhou Jianqin as the assistant monitor went to Jinggangshan to carry out practice on learning for party history. Teachers from Jinggangshan Red Institute led the team to visit the Jinggangshan Revolutionary Martyrs Cemetery and carry through systematic training which left participants with profound understanding about revolutionary spirits of seeking the truth from facts and being loyal to the mass. One of the participants -- Academician Xu Shoubo said with emotion that "this training activity for learning of party history in the red holy land was really a success which has brought us with great inspiration and acquirements that serve the people whole-heartedly is just right at the core of our party's revolutionary spirit".
A "Practice Team for Red Tour in North of Gansu" established by the School of Business Administration with Dean Zhang Wensong as the leader and assistant dean and secretary -- Xiaoxiang as the assistant leader went along the route taken by the west branch of Chinese Workers' and Peasants' Red Army to experience the process history to fight against invaders. Teachers presented wreaths to Martyr's Monument of the West Branch of Chinese Workers' and Peasants' Red Army, taking an oath to inherit and carry forward the Party's fine traditions and resolve to succeed. Professor Ma Zhong said enthusiastically: "adhering to the martyrs behest and to make China Dream come true, each of us shall be fearless, willing to devote and spare no efforts to contribute to national economic development".
A "Practice Team for Tour in South of Gansu" organized by School of Economics with Dean Lin Xiaoyan as the leader and assistant dean and secretary -- Buwei as the assistant leader went to South of Gansu to re-take the Red Road in meadow taken by Red Army and to experience Long March spirits of the Red Army. Professor Zhao Jian profoundly pointed out: "unflagging spirit of Long March is also needed for discipline construction. We should emphasize on basic work and adhere to the principle of all flowers blooming together. To realize development in multi-directions is the only way to construct disciplines". With deep feelings about spirits of Long March, Dean Liu Yanping stressed that "all teachers shall arm their minds with spirits of Long March, take talent issues as the core of discipline construction, and actively integrate resources to achieve powerful combination. As long as we carry out pragmatic and fruitful cooperation, we'll finally obtain great achievements".
Via these practical activities, teachers not only experienced the difficult fighting history of revolutionary ancestors, but also gained the access to grandeur of motherland's great rivers and mountains, urgently feeling that today's happy life was not easily achieved. Participants thought that the practice enhanced the party spirit and team cohesion. They'll transform the red revolutionary spirits of hard work into a fighting will for their own works and strive to become the pioneers imparting knowledge, educating people and serving the country with science and technology. All participants indicated that they'll make a positive contribution to the construction of discipline and development of the school, contributing to the career of building Beijing Jiaotong University as a distinctive world-class university.