Home

>

News & Events

>

Headlines
School of Business Administration Carried out "Red Tour in North of Gansu" during Summer Vacation as a Practical Activity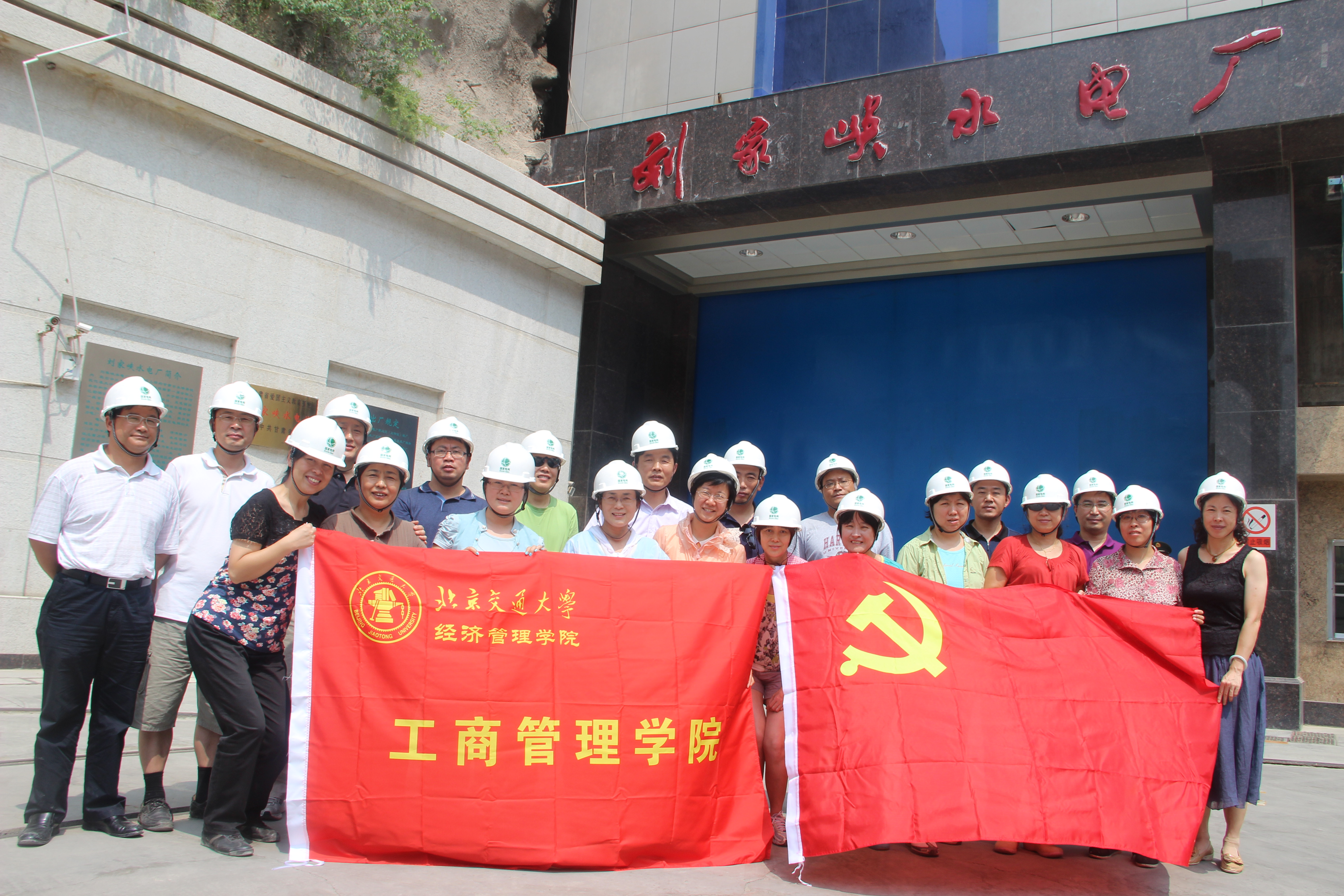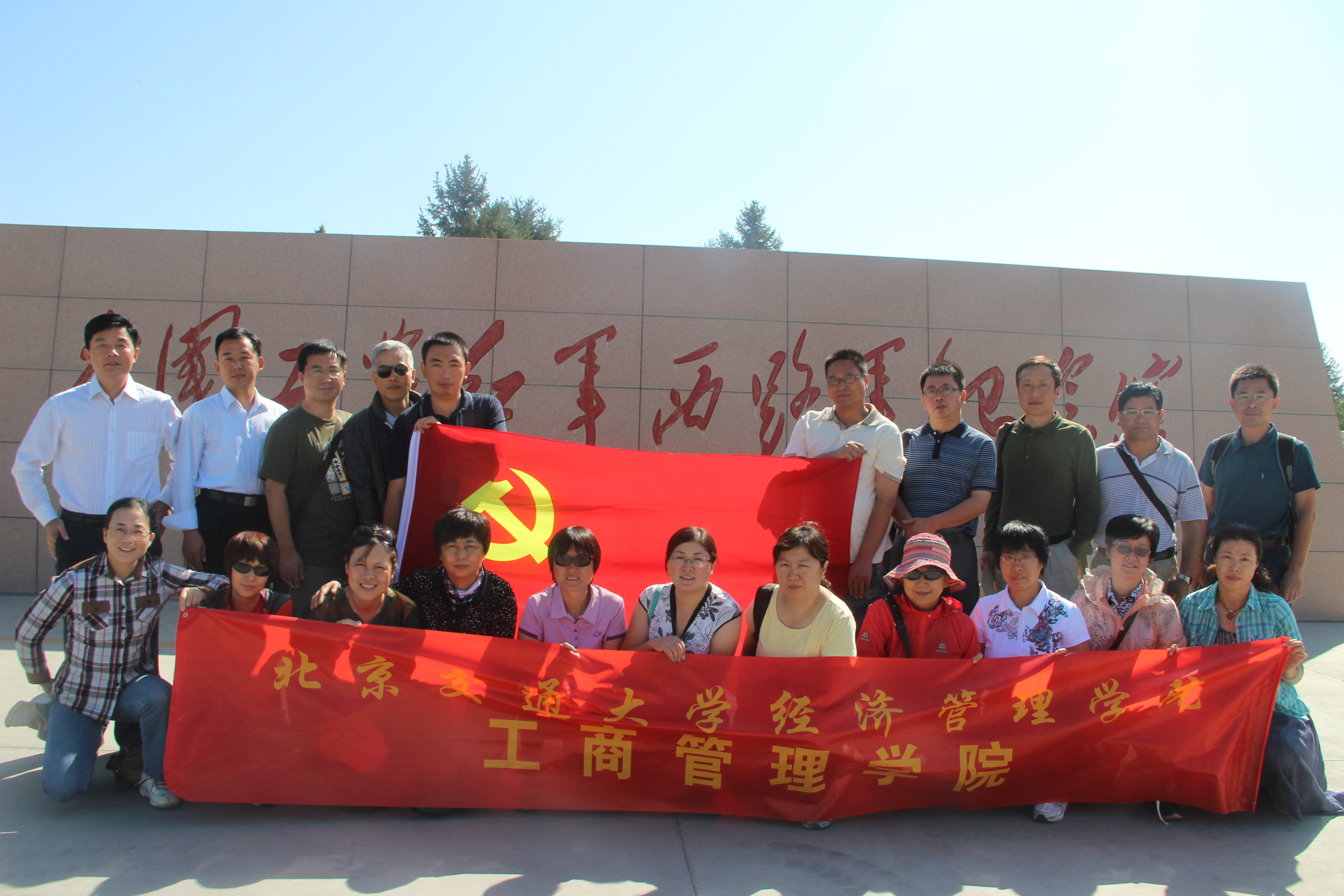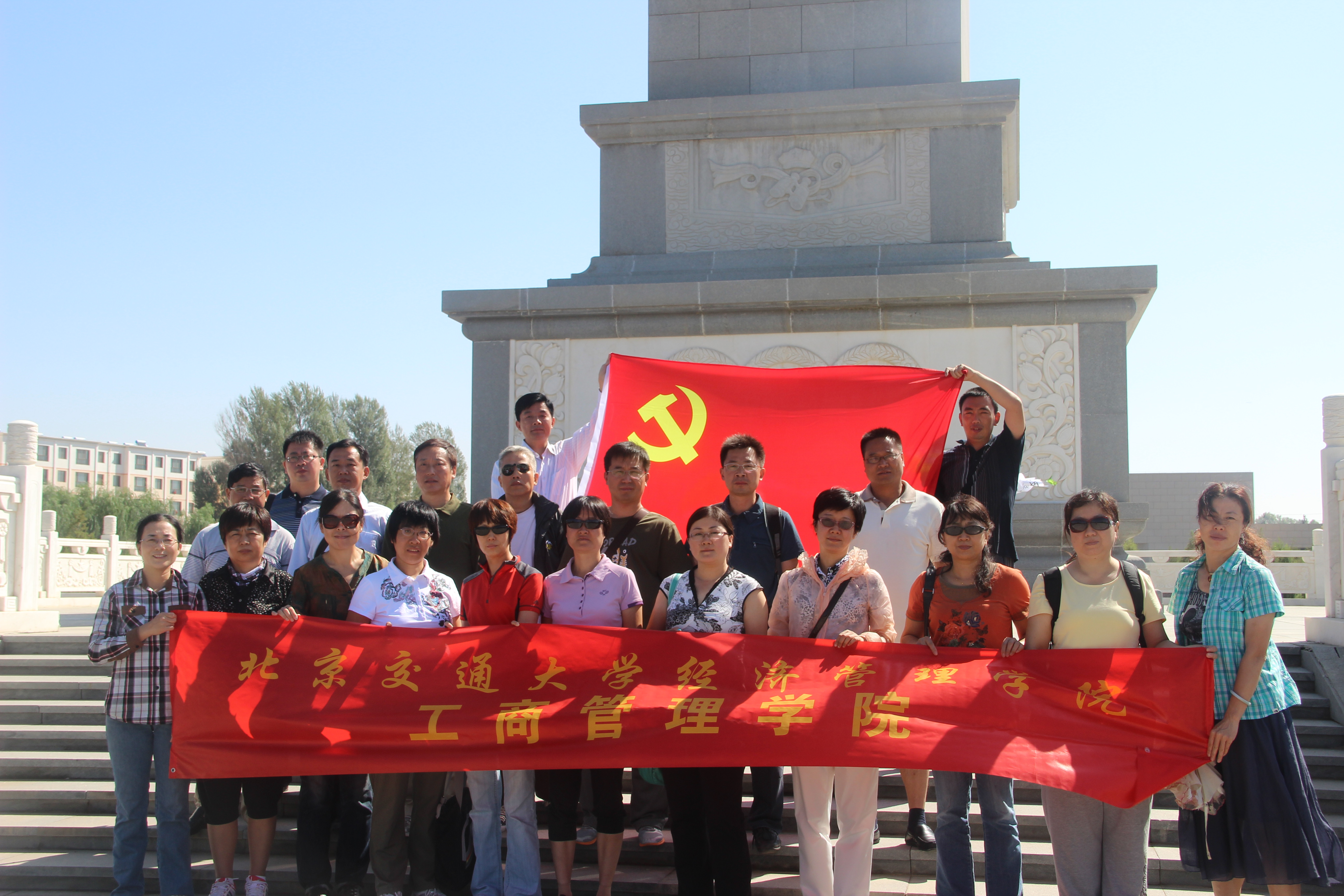 In order to foster teachers' revolutionary spirits including patriotism, honour for the school and struggle through arduous effort, and heighten teachers' cohesion by offering more opportunities for in-depth communication, School of Business Administration carried out the practical activity of "red tour in north of Gansu" during summer vacation to review the revolutionary history of our predecessors under the strong support from leaders of SEM.

From August 20 to 26, a summer vacation practice team made up of over 20 teachers including Professor Mazhong with dean of SBA -- Zhang Wensong as the leader, assistant dean and secretary of SBA -- Xiaoxiang as the deputy leader went to Gansu to experience the process history of Red Army to fight against invaders along the route taken by the west branch of Chinese Workers' and Peasants' Red Army.
The practice team first toured Liujiaxia Hydropower Station which had been constructed in early years of our new nation totally depending on our own and used to be the largest water conservancy project in China. The flood-control dam in a height of 147m was spectacular and impressive. Members of the team deeply realized the hard-working spirit of revolutionists and builders in older generations to constantly strive for self-improvement even during poverty-stricken times and were very proud of the great achievement created by those predecessors with extremely primitive conditions for production. Along the route taken by the west branch of Chinese Workers' and Peasants' Red Army, the team visited "Memorial of the West Branch of Chinese Workers' and Peasants' Red Army" -- a martyrs' cemetery approved and built by State Council in 1957 to commemorate died officers and soldiers of the 5th corps of west branch of Chinese Workers' and Peasants' Red Army. The entire park occupies a total area of 133 mu where there are tall and straight pines which are lush and green. Remains of more than 3000 revolutionary martyrs heroically giving lives in the bloody battle at Gaotai when west branch of Red Army took its way towards Hexi were buried in the cemetery. In front of the martyr's monument, teachers presented wreaths and bowed to recall revolutionary martyrs, taking an oath to inherit and carry forward the Party's fine tradition, adhere to martyrs' behest, struggle hard and contribute to make the dream of China come true. Finally, the team paid a visit to "Memorial of Eighth Route Army's Office in Lanzhou" which had been listed as the base for patriotic education and base for defense education by provincial party committee of Gansu and national defense education committee of Gansu. There were three parts in this memorial including original conditions of the former site, exhibition for revolutionary activities of Eighth Route Army's office in Lanzhou and exhibition for documental history. Oil lamp, wooden spoon, cotton-padded clothes and other things displayed in the memorial, flashback of historical pictures, hints of historical objects and review for those bloody years made people to recall more about revolutionaries in flames of war.
This event is the second large-scale outdoor tour for study since inception of SBA. With careful organization and arrangements by our school and branch leadership, teachers of this team covered the route used to be taken by west branch of Red Army to fight against invaders, during when they helped each other, sticked together and actualized in-depth communications, which had greatly enhanced the cohesion, solidarity and teamwork spirit of teachers in SBA. Participants of this team not only experienced the arduous combat course of revolutionary predecessors, but also tasted the beautiful scenery in northwest of China. All of them sighed with emotion about today's economic achievements and also doubled the feelings to cherish present happy life.
This event had been widely praised by teachers of SBA who figured that this practice event broadened their horizons, increased their knowledges and enhanced their party spirits with rich content and tight schedule. They will transform the red revolutionary spirit of hard work into a fighting will for their own works, further persisting in faith and pursuit for party's enterprise and never failing to fulfil the mission in life of the university teacher to to impart knowledge, educate people and serve the country with science and technology. They will spare no efforts to contribute for discipline development and major construction of businiss administration and build SEM as a world-class school.