Home

>

News & Events

>

Headlines
"Study History of the Party in Holy Land of Red" -- A Successfully-held Training Class for School of Management Engineering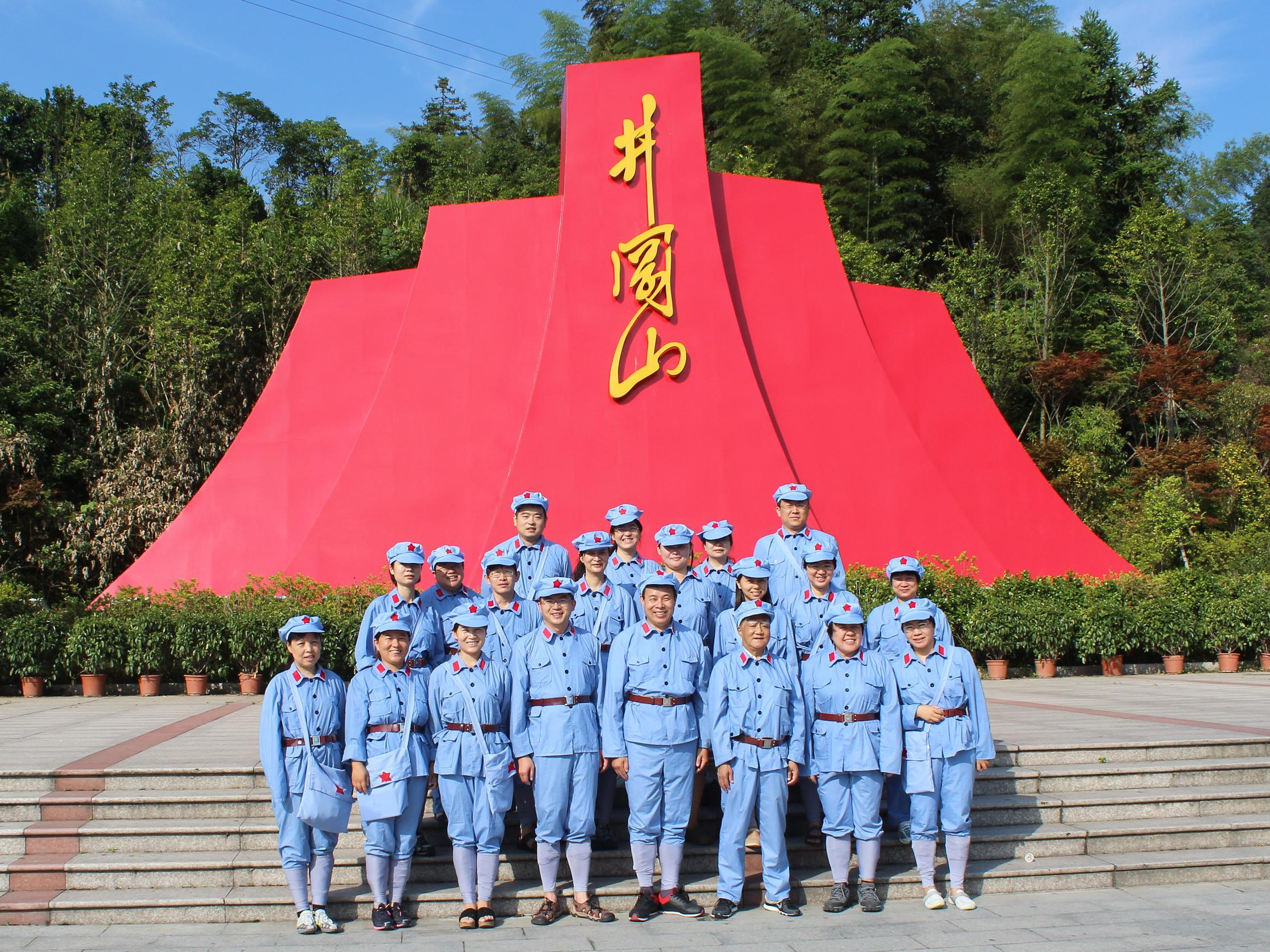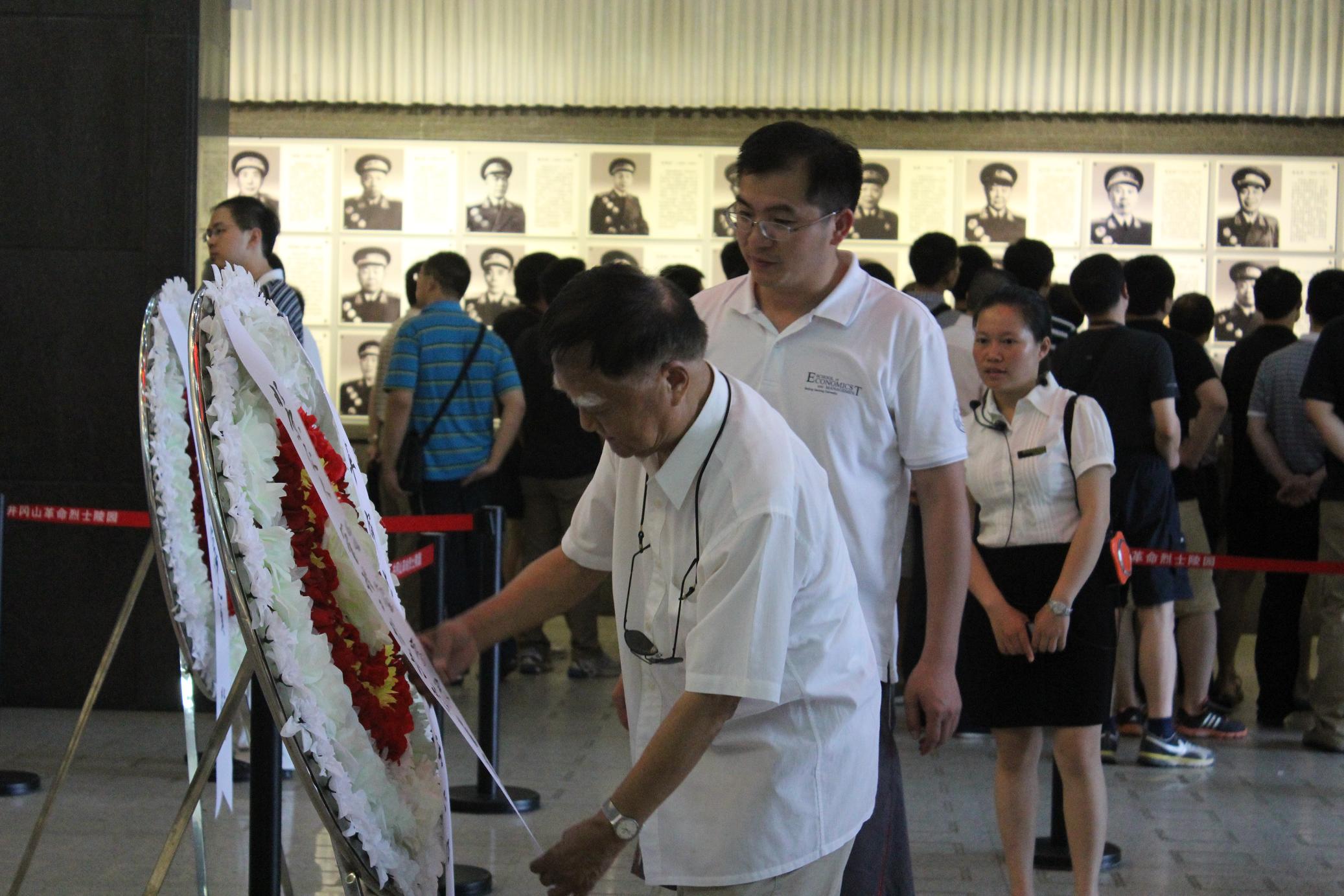 Under the strong support of SEM, training class of SME in a theme of "studying history of the party in holy land of red" has put across all contents to study. The whole class returned to school on August 16, 2013.
From August 11 to 16, SME successfully organized a training class for teachers to learn history of the party in Jianggangshan -- a sacred place of the revolution. There are over 20 participants in this class including Academician Xu Shoubo, Professor Ru Yihong, Professor Zhao Qilan, Professor Zhang Juliang and others from logistics management department, information management department, project management department together with teacher representatives from other departments of SEM. A temporary class committee had been formed back then with Zhang Juliang as the monitor, Zhou Jianqin as the assistant monitor, Gou Juanqiong and Guo Jingjuan as commissaries in charge of studies, Qin Qiuli as the commissary in charge of general affairs, Shao Liping as the commissary in charge of literature and art, Zhao Qilan and Lijing as photographers, and Weiwei as the standard-bearer. This training class was divided into three study teams with Ru Yihong, Duhui and Liujing respectively as the team leader. Jinggangshan Red Institute took full responsibilities for teaching activities of this training class.

The training class arrived at Jianggangshan on August 12, 2013. After a brief opening ceremony, participants of this class visited the Jinggangshan Revolutionary Martyrs Cemetery and laid a wreath to the martyrs guided by teachers of Jinggangshan Red Institute. They also paid a visit to former residence of Mao Zedong, octagonal villa in Maoping, Longjiang Academy, Forces-joining Square, former residences of Mao Zedong and Zhude in Dajing, Red Army Hospital in Xiaojing, martyr's grave of Red Army in Xiaojing and site of defending battle for Huang Yangjie. At former residence of Mao Zedong in Ciping, a teacher introduced the historical background for Mao Zedong to write "The Struggle in Jinggangshan", where students deeply realized party leaders' work style of continuous exploring even though in the difficult environment during revolutionary war. At octagonal villa in Maoping, a teacher explained the historical background for Mao Zedong to write "Reasons for Existence of China's Red Regime", where students deeply realized the revolutionary spirits of seeking the truth from facts and daring to innovate. At Longjiang Academy and Forces-joining Square, students experienced on site of part leaders' emphasis on education in the period of revolutionary war. Especially, the lesson of "What is the revolution?" formally given by Mao Zedong brought about deep inspirations to everyone. At former residences of Mao Zedong and Zhude, students got a profound understanding about revolutionary tradition of the older generation going as eager to learn, good at investigation and dare to practise. At Red Army Hospital in Xiaojing, students acquired a deeper understanding about "cast the excellent quality of arduous struggle and promote the excellent working style of arduous struggle" through on-the-spot lecturing. At Red Army Martyr's Grave in Xiaojing, a teacher's affectionate lecture made all students immersed in the memories for historical events about "selfless dedication and sacrifice for socialism". At the site of defending battle for Huang Yangjie, a teacher expounded the history of the red army to beat off enemies with military strength less than a battalion, which took students into the historical scenes of revolutionary wars and provided them with a deep understanding on revolutionary spirits of predecessors to rely on the masses and to dare the victory.
In this training, all students standed or sited at each place, keeping an orderly classroom discipline and serious atmosphere. All students first listened to the review for revolutionary events by teachers and then discussed with each other, so as if living in those memorable years and standing on the sides of revolutionary leaders and predecessors. After the ideological baptism, students began to talk freely about hardship of revolution success and make comparison to today's happly life, when ideals and beliefs on adhering to the party and striving to build a socialist motherland had been stoutened ever. In the whole process of training, there were not only stately and sedate teaching segments, relaxed and lively interaction between teachers and students, but also communications among students. Academician Xu Shoubo said with emotion that "this training activity for learning of party history in the red holy land was really a success which has been actualized by teachers at a high level and has brought us with great acquirements".
This training class is the first large-scale outdoor learning activity of SME since its inception, strongly supported by leaders of SEM and widely acclaimed by teachers of SME. Participants of this class said in succession that this training activity was both serious and lively with a distinct theme, a tight schedule for teaching and abundant of teaching contents which has greatly inspired teachers' confidence and determination to inherit and promote party's fine traditions, and stoutened ideals and beliefs, which was bound to offer inexhaustible power for teachers on teaching and research work. Besides, teachers believed that ideological baptism of this training activity also enhanced exchange and communication between teachers, hoping that more chances could be given to attend such activities.