Home

>

News & Events

>

Headlines
Opening Ceremony of the 18th EMBA Program Held in Our School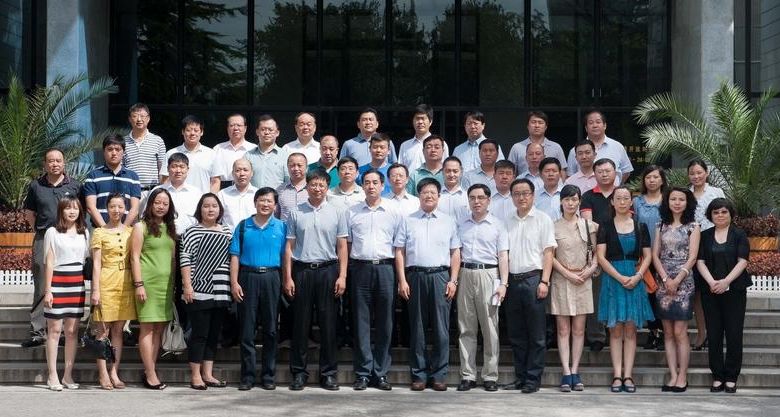 With Liu Zhigang - executive vice-dean of the graduate school, Liu Zhongping - director of cadre office for business management in Hebei SASAC, Liu Yanping - dean of economics & management school, Zhang Mingyu - secretary of economics & management school, Hao Shengyue - vice-dean of economics & management school, Gong Shoujiang - director of EMBA center, all students and the entire staff of the 18th EMBA program as participants, opening ceremony for the 18th EMBA program launched by Economics & Management School of Beijing Jiaotong University was presided by Hao Shengyue in room 306 of Siyuan East Building on July 25, 2013.
Liu Zhigang, on behalf of our school, rendered fervency congratulations to opening of the 18th EMBA program and gave new students a warm welcome. He introduced development process and present situation of Beijing Jiaotong University, emphasized salient features and advantages of our school on discipline construction, qualified teachers, scientific research, educational resources and postgraduate education, encouraged students to cherish the opportunity to learn, adhere to the motto of "unity of knowing and doing", strive constantly for self-improvement, hold positive attitude, and integrate the theories learned with development reality of the enterprise, by which to make a greater contribution to our school, enterprise and society.
Liu Zhongping conveyed compliments to students of the 18th EMBA program and sent favorable expectations and wishes to the cooperation between Hebei SASAC and Economics and Management School of Beijing Jiaotong University.
Zhang Mingyu, on behalf of the school, extended a warm welcome to students of this EMBA program, made a detailed interpretation on development process, purpose, educational philosophy and characteristics of EMBA program in our school, briefly described historical heritage, development process, disciplinary power and faculty of management disciplines of our school, and analyzed the social responsibilities and obligations which shall be undertaken by EMBA students under the current economic development conditions in China. He expected all students shall make greater contributions on their own jobs to the country's development guided by the concept of "international perspective, to take the best, unity of knowing and doing, pursuit towards excellence".
Song Rentao -- deputy secretary of Party committee of Jizhong Energy Corporation, on behalf of all students, made a speech on the ceremony, appreciating the school that has built a platform for every student to learn, communicate and exchange, and declaring the determination to value this opportunity, acquire something from study and not to let down expectations of the school and the college.
There are 48 students in the 18th EMBA program including those assigned by subordinate enterprises of Hebei SASAC, Henan Coal Chemical Industry Group and other large groups, leaders and backbones from large, medium-sized enterprises and government authorities. Up to now, our school has enrolled 1220 EMBA students in total, where 805 students have obtained the degree.