Home

>

News & Events

>

Headlines
Economic Management School Surveyed International Certification in UIBE Business School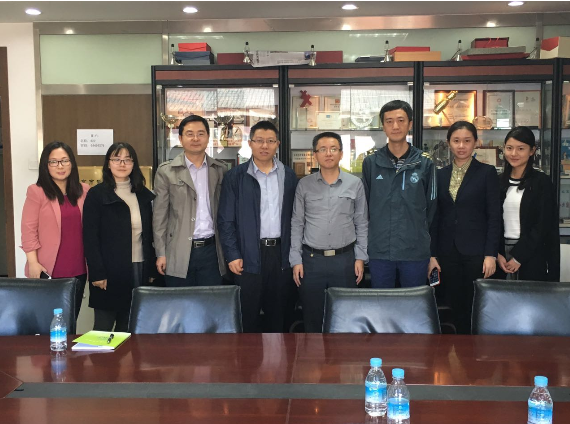 On the morning of Sep. 27, Deputy Dean Hua Guowei and five teachers from the International Accreditation Affairs Office and International Exchange Center, visited UIBE Business School for a survey of international certification, cooperation and exchange. Professor Wang Yonggui, Dean of UIBE Business School and Professor Qi Yinan, deputy dean supervising international affairs, greeted the survey group. Doctor Qin Luohan, director of UIBE Business SchoolĄ¯s international certification office, participated in the discussion at the same time.
Dean Wang Yonggui introduced the current development of UIBE Business School and the general approach of international certification. Deputy Dean Qi Yinan gave an overview of schoolĄ¯s recent achievement in international certification. UIBE Business School launched its international certification in 2010 and was certified by EQUIS on Oct. 7, 2014 and AACSB on Aug. 10, 2016.
The survey group inquired about specific issues as teacher classification plan, teaching quality assurance (AoL) system building, identification of main data and criteria in EQUIS certification, foreign teacher recruitment, specialty construction and teaching in English and international cooperation in AACSB certification. Deputy Dean Qi Yinan and Director Qin Luohan answered the questions of the survey group and shared their working experience during the certification progress.
Director Cao Weibing of International Accreditation Affairs Office, Director Zhou Huiyu of International Exchange Center, Secretary Zhao Xinwei of EQUIS certification, Secretary Zhang Nan of AACSB certification and Secretary Gu Lin in charge of international exchange and cooperation participated in this survey. After the survey, school has gained deeper understanding on UIBE Business SchoolĄ¯s experience in international certification, cooperation and exchange. It is helpful for the school to speed up its steps toward certification and improve international cooperation and exchange.