Home

>

News & Events

>

Headlines
Summer Joint Camp for students fromGeorgia Institute of Technology, National University of Singapore,Tsinghua University and BJTU was successfully concluded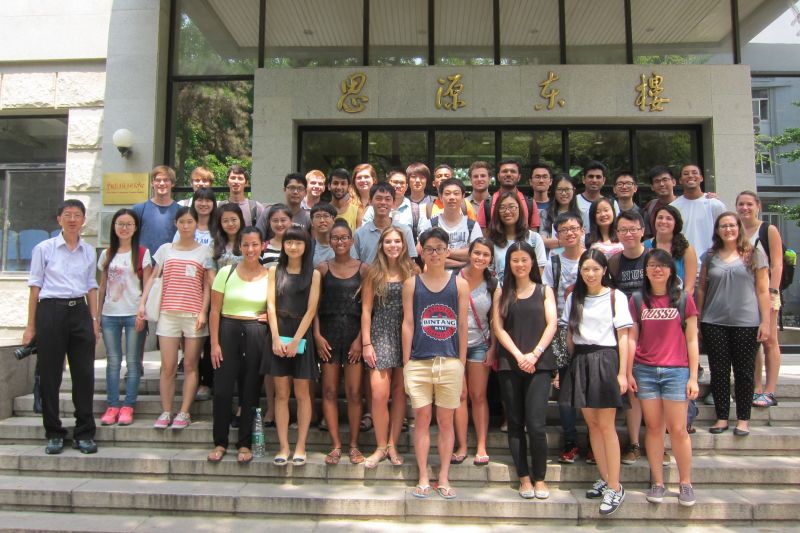 Summer Joint Camp sponsored by BJTU and composed of students from Georgia Institute of Technology, National University of Singapore, Tsinghua University and BJTU smoothly started on June 27 2015 and successfully ended on August 6 2015!
The teachers were from National University of Singapore and Tsinghua University, giving lectures in English during the period, and the candidates were from the above-mentioneduniversities. The summer camp was scheduled for 6 weeks. The courses were consisted of Capital Investment Analysis given by Prof.Chew and Prof.Loo National University of Singapore, and Ergonomics and Work Organization Course given by Prof. RaoPeilun and Prof. Gao Qin from Tsinghua University, and Decision Analysis Course given by Prof. Poh and Prof. Tan from National University of Singapore. During the course period, students discussed with each other for the joint study under the agreeable and active classroom atmosphere. Campers also visited Beijing Hyundai Motor in their spare time.
Georgia Institute of Technology is a public university in the USA, founded in 1885 and majored in engineering. It is reputed as one of the three major American institutes of science and engineering together with Massachusetts Institute of Technology and California Institute of Technology. The institute is headquartered in Atlanta City, the capital of Georgia State, the USA. It is well recognized all over the world for its degree programs in engineering, computing, business administration, the sciences, architecture, and liberal arts.
National University of Singapore is the oldest and largest higher learning institute in Singapore with the superior advantages in teaching, research and business start-up, etc. According to 2014 QS World University Rankings, National University of Singapore ranks first among all universities and colleges in Asia. It accommodates more than 30,000 students from more than 100 countries and regions in the world. The diversified backgrounds of the students and the urbanized environment contribute toNational University of Singapore¡¯s abundantly rich learning and living atmosphere in the three separate campuses.