Home

>

News & Events

>

Headlines
Prof. Zhang Xinli came to our school and gave training of AACSB-AOL system construction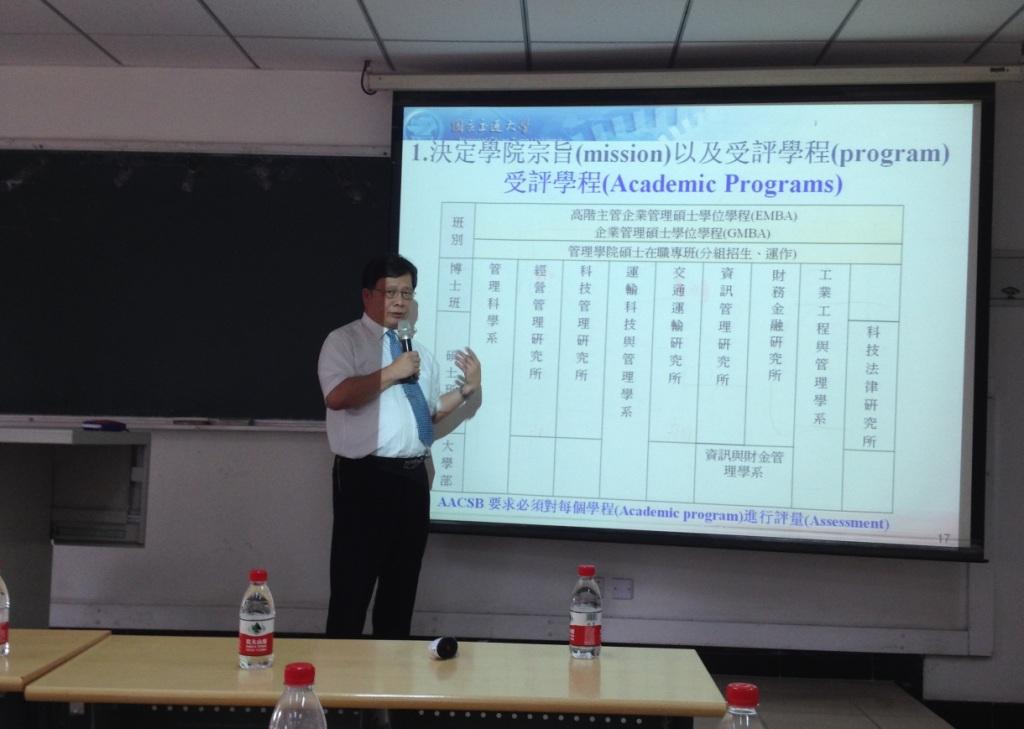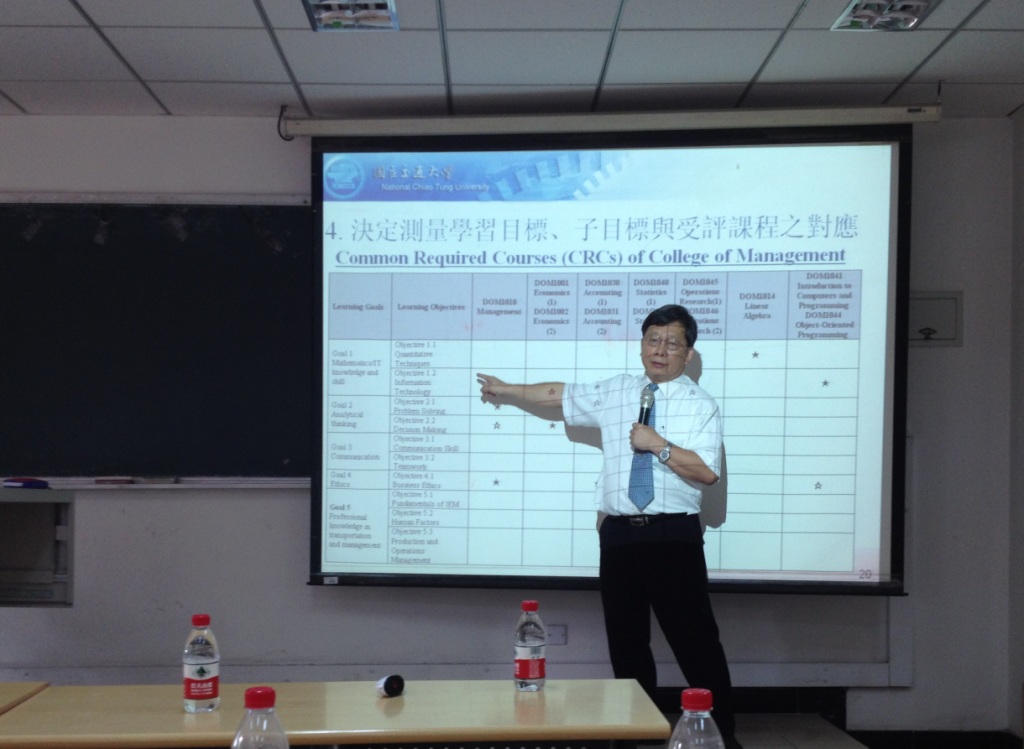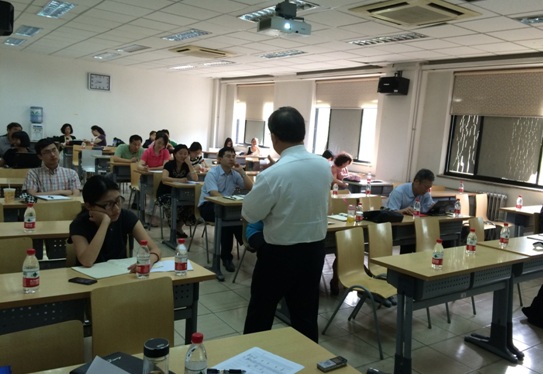 In order to promote international accreditation of our school, we invited Prof. Zhang Xinli of Taiwan Jiaotong University to our school and gave special lecture and training of AACSB accreditation and Assurance of Learning (AOL) construction from July 6 to 10. Over 30 people, including President Zhang Qiusheng, Assistant President Gou Juanqiong, directors of some departments and centers, backbone teachers and administrators, participated in the training.
Training contents included: AACSB accreditation, summary of AOL, steps and procedures of AOL, prominent problems in its implementation, case demonstration, AOL system construction of MBA projects, etc. Based on successful experience of AACSB accreditation of Taiwan Jiaotong University and his own management experience of business school, Prof. Zhang gave detailed introduction and elaboration about new rules and AACSB accreditation and key problems in AOL system construction. He answered questions on the scene and instructed segments like learning objects setting in class.
The one week training not only benefited teachers, giving them deeper knowledge and understanding of significance and methods of AACSB accreditation and AOL system construction, but also had a positive promoting effects on improvement of our school's teaching quality and advance of international accreditation.
Brief introduction to Prof. Zhang Xinli
Prof. Zhang Xinli, doctor of Transport System Engineering of U.S. Northwest University, professor in Department of Transport Technology and Management, Former President of Management School of Taiwan Jiaotong University. Major research directions: transport safety, transport engineering and control, transport demand and behavior, railway engineering and operations, etc.