Home

>

News & Events

>

Headlines
The 10th case salon was held successfully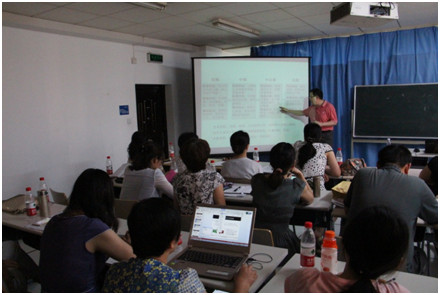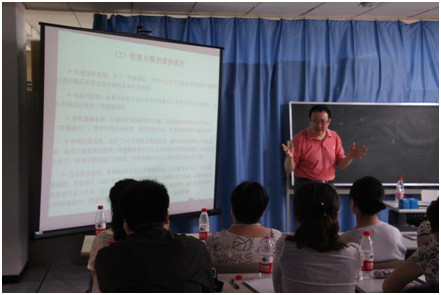 On June 17 afternoon, the 10th case salon was held in Siyuang East Building 513. Invited by Case Center of our school, Prof. Shi Youchun from Business School of Nanjing University had a deep discussion with teachers of our school concerning the one hundred excellent cases.
Prof. Shi Youchun is the Editor-in-Chief of Nanjing University Case Study and Teaching Newsletter. He has won the "National One Hundred Excellent Cases" for four times and published more than 50 papers on Nankai Business Review, Economic Management, Journal of Business Economics, Consumer Economics and PKU Business Review.
Based on many years' experience of case development, teaching and research, Prof. Shi Youchun gave a beneficial lecture for everyone with the theme of jade. In the lecture, he gave detailed explanation to cases developed by himself, such as Red lobsters, Digital paper book, Etonkidd and East sunrise and commented on other's cases. Prof. Shi said that case writing was like the process of loving jade, searching jade and produce jade. Collecting and distinguishing case materials is a very important step in the process of case development. A good material is a necessary base for a good case. However, it sometimes needs jade luck to find a good material. The entire case development consists of four processes of preliminary, middle, middle-later and later periods. Only through this entire process can a good case be written.
Finally, several teachers, including Zhao Yang, raised some of their puzzles during teaching cases writing. Prof. Shi Youchun answered respectively and explained with examples.
The lecture was held in Sidong 611 and hosted by Zhang Lili. Prof. Shi Youchun' enthusiastic explanation made participant teachers benefit and feel a lot. Everyone hoped to have more communication and exchange to improve case development standards.