Home

>

News & Events

>

Headlines
The fourth lecture of serial lectures of ˇ°Internet plusˇ±: Future of Ali e-commerce logistics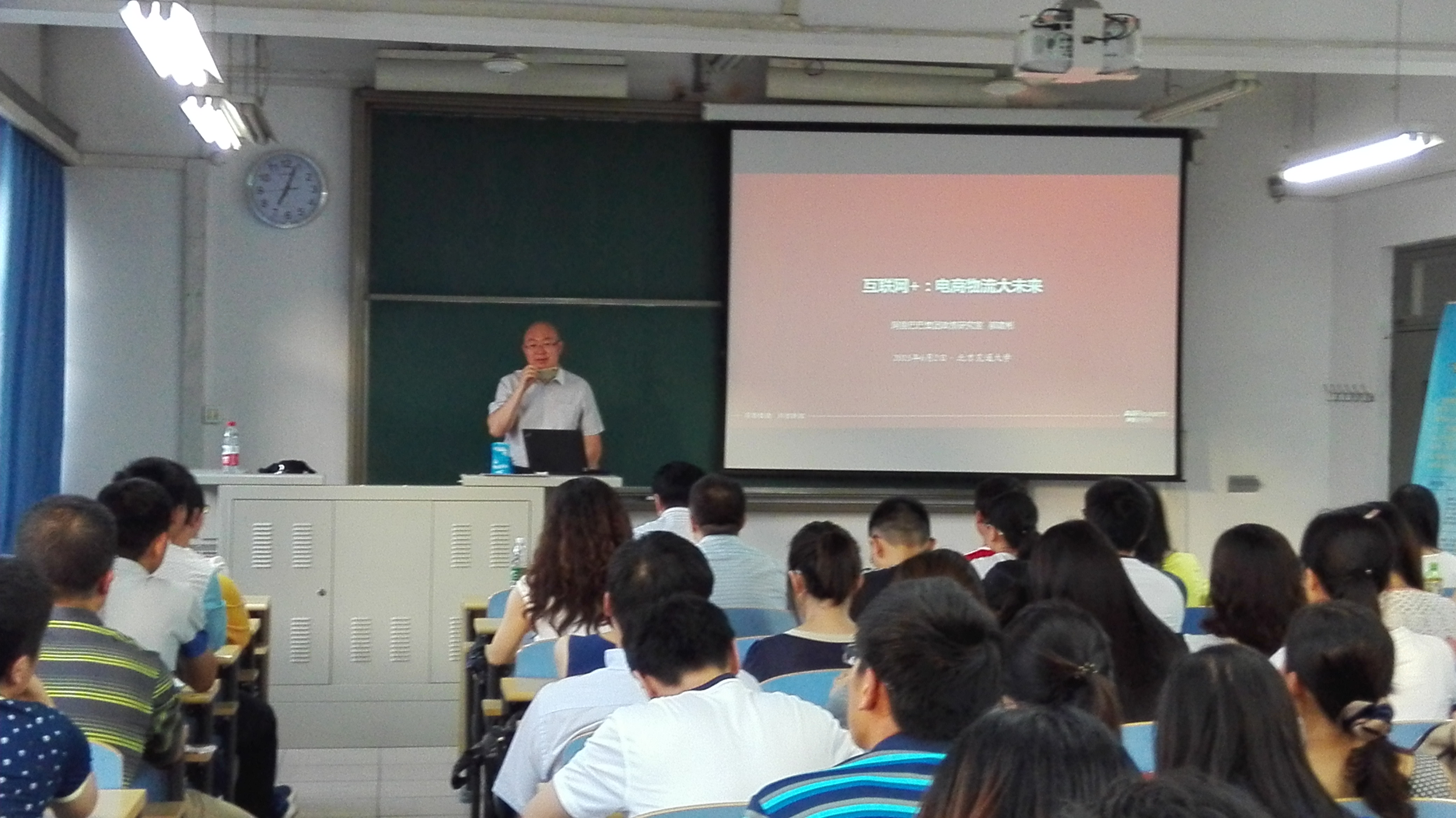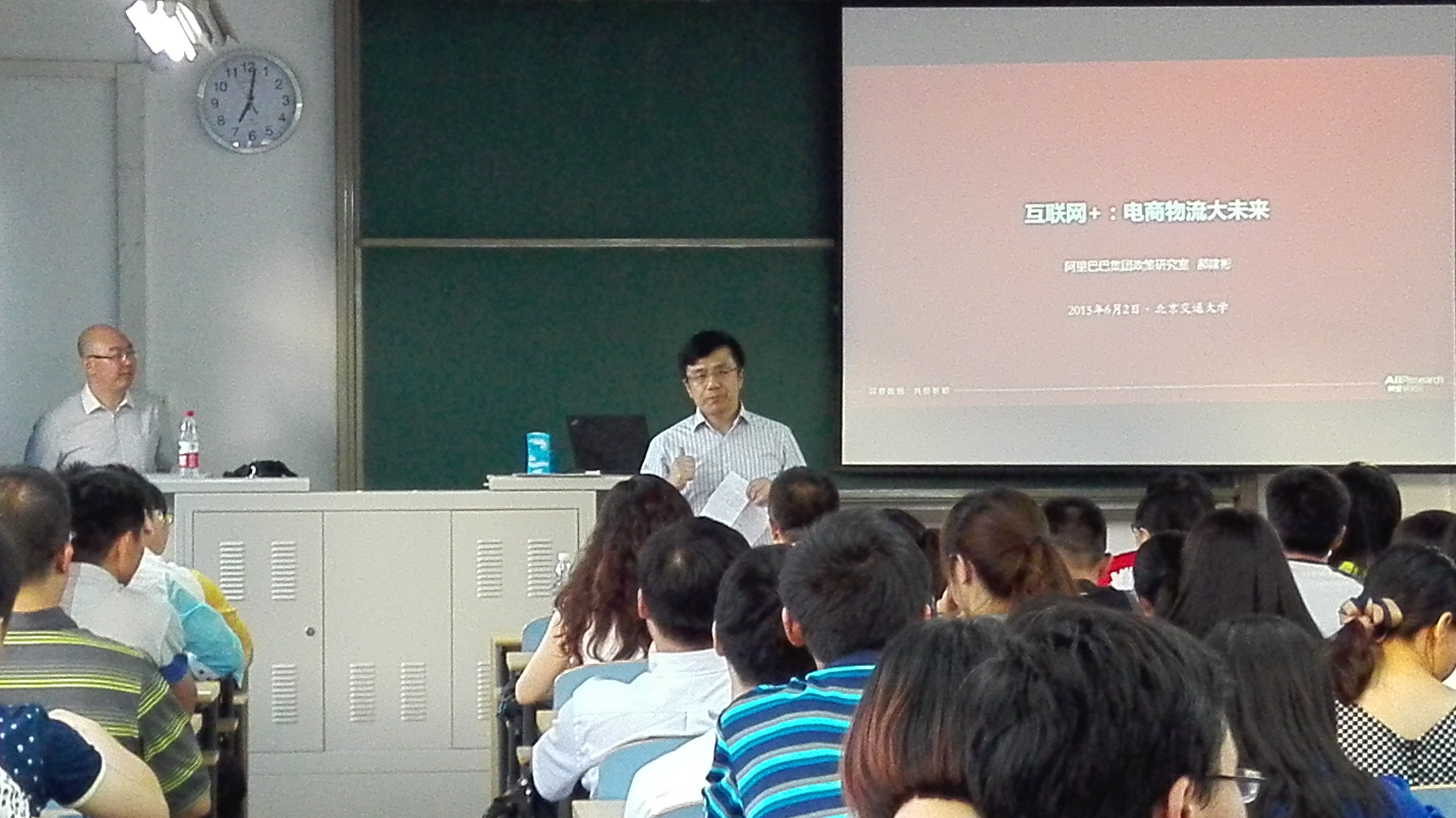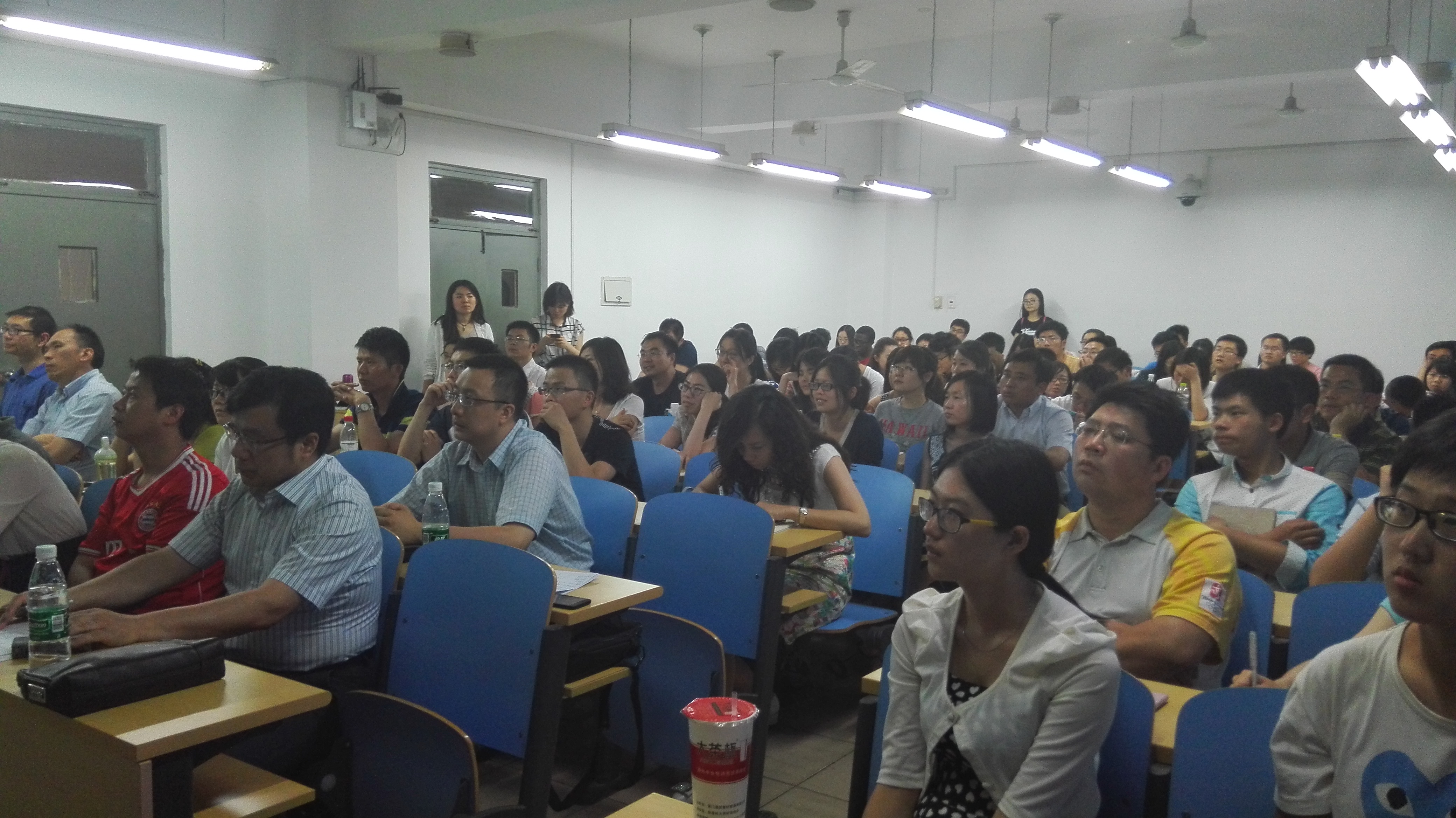 Reported by Yang Jianliang and Hou Jianping of Sub-School of Management Engineering

Currently, Ali and Jingdong are leading two e-commerce styles of platform and self-support respectively. For some future time, these two companies will keep their leadership further and 2-oligarch situation will continue. In last lecture, the "Internet plus" e-commerce of Jingdong had been introduced. Then what will the future be like for Ali e-commerce innovative development? On June 2 night, we invited Hao Jianbin, Senior Expert and Senior Engineer of Policy Research Department of Alibaba Group and Deputy Secretary-General of China Confederation of E-commerce Logistical Enterprises, held the fourth lecture of serial lectures of "Internet plus" and made a wonderful academic presentation about "Future of Ali e-commerce logistics".
Mr. Hao started with internet development in China. He pointed out that today's commercialization of internet technology has transited from portal, searching, e-commerce and social networking to DT times with "mobility, cloud and terminal". He analyzed profound social change from angels of traditional economy (atom view) and internet economy (bit view). Taking e-commerce transaction data on Nov. 11, 2014 as an example, he said that "huge country effect" with nationally united market based on internet has come up and e-commerce would certainly be a new engine for China's economic development. On Nov. 11, 2014, Tianmao shopping festival made a total transaction of 57.1 billion Yuan, with 217 participating countries and regions and over 278 million parcels, demonstrating a shopping online situation of "Buy from, sell to and deliver around the globe" in China.
The lecture analyzed new trend of innovative development of delivery industry. Aimed at bottle-neck problems of e-commerce industry, it put forward innovative models of social relay delivery in the context of information symmetry, such as pedestrian delivery, mass delivery outsource, taxi delivery and special train for e-commerce. Meanwhile, it introduced current technical innovation and automatic delivery development, such as Google, Amazon and UPS's unmanned aerial vehicle projects; Shunfeng initiated unmanned aerial vehicle project first in China; many internal and external enterprises, such as Ali, were discussing gradual automatization of the whole circuit of warehousing, sorting and delivery; it was a social trend of logistics to integrate social resources for urban delivery through big data; etc.
The lecture also analyzed rookies' logistic practice and elaborated 3-net business model of rookies in detail. The 3-net was consisted of land net: physical warehouse networks; sky net: social logistic data platform of cloud supplying service; human net: rookies inn infrastructure for the last one kilometer. It was pointed that through "internet plus big data", rookies not only promoted e-commerce logistic efficiency but also solved excessive transport problem, changed current status of from single point to nation-wide of e-commerce, constructed coordinative ecosystem of rookies logistics, discussed logics behind "Internet plus", pointed out that the essence of "Internet plus" was online and data. Finally, the teachers and students had a hot discussion about the interested topics and "Internet plus" and rookies' logistic practice. Mr. Hao answered their questions and gave comprehensive analysis.
Till then, all serial lectures of "Internet plus" had come to an end. From different angels of national strategy, enterprise practice and theoretical innovation, the serial lectures discussed the essence of "Internet plus" and its innovative development in China, reached anticipated objectives and realized its aim of "understand frontier, expand sight and enlighten wisdom. Here, we would like to thank leaders, teachers and students of School of Economics and Sun-School of Management Engineering for their support and held, thank Prof. Wang Yaoqiu for his considerate organization and plan for the serial lectures, and thank all of the experts, teachers and students for your active participation in the lectures.
Sub-Scholl of Management Engineering
June 8