Home

>

News & Events

>

Headlines
Prof. Roel Leus of Belgium KU Leuven gave lessons in our school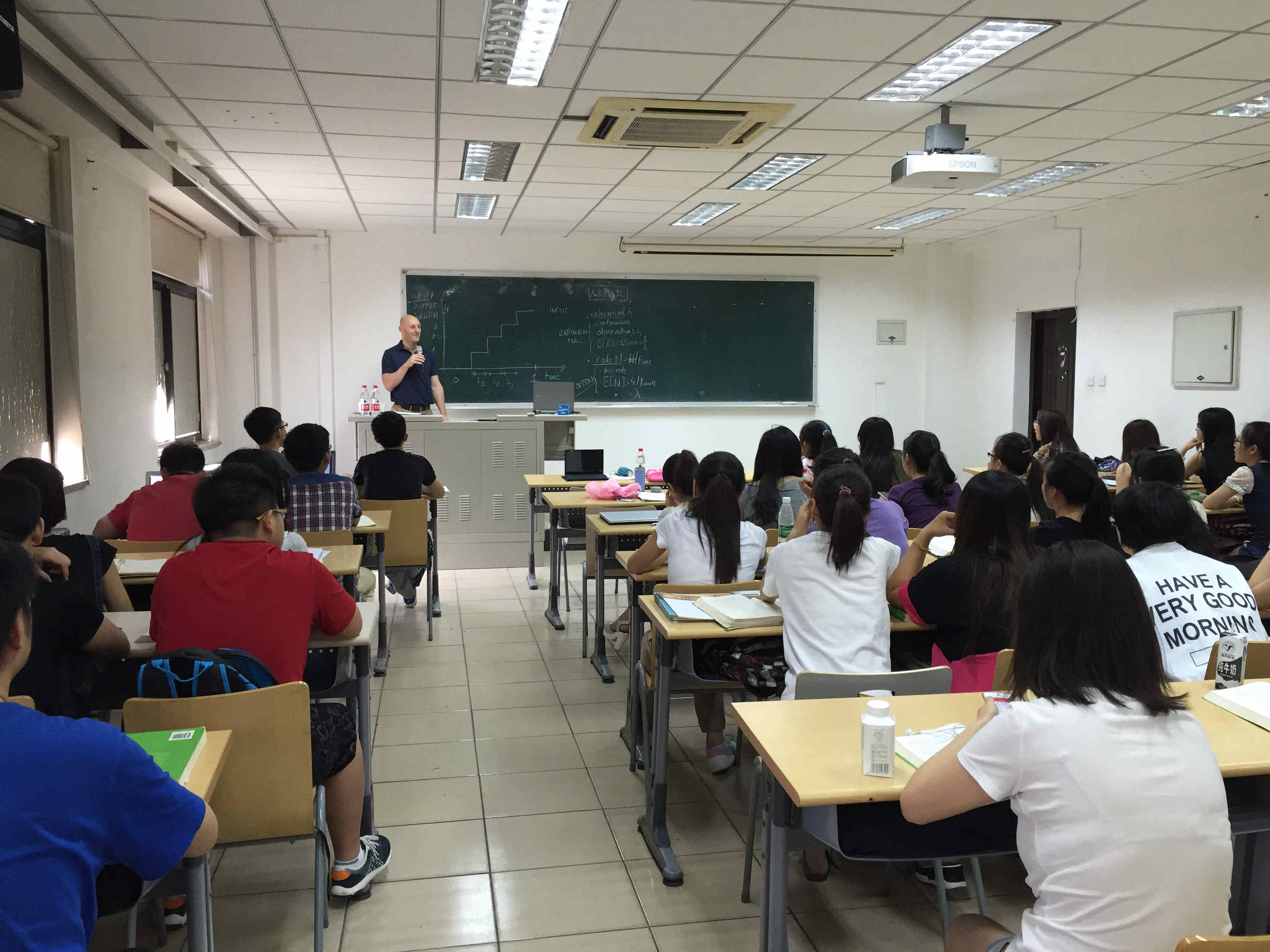 From May 31 to June 5, Prof. Roel Leus of Business School of Belgium KU Leuven visited our school, gave lessons for undergraduate students and communicated with teachers and students of Sub-School of Management Engineering. Director of International Exchange Center, Associate Prof. Lu Xiyan, President of Sub-School of Management Engineering, Prof. Zhang Juliang, Party Secretary of Sub-School of Management Engineering, Associate Prof. Zhou Jianqin and Prof. Ru Yihong of Department of Logistic Management participated in the communication.

Roel Leus is a professor in Department of Policy Making Science and Information of Business School of Belgium KU Leuven. He is also director of Research Center for Operation and Business Statistics and deputy editor-in-chief of Journal of OR Spectrum. Prof. Leus has been researching on scheduling problems under uncertain condition, random scheduling problems and project management and optimization for a long time. Until now, Prof. Leus has published over 40 papers on top journals of his research field, such as European Journal of Operational Research, Journal of Combinatorial Optimization, OR Spectrum, Journal of Heuristics, Omega-International Journal of Management Science, Journal of Scheduling, International Journal of Operations and Production Management, etc.

This time Prof. Roel Leus gave lessons of Supplying Logistics of Manufacturing Enterprises and Management Operation as well as an expanding teaching of Scheduling With Activity Failures for undergraduate students of our school. During his lessons, Prof. Leus quoted famous Harvard Case, used vivid body language to activate class atmosphere and fully mobilized the enthusiasm of students. Prof. Roel Leus established a good cooperation relationship with our school and has been listed as member of expert group of intelligence introduction project. He will come to our school for communication and high-level academic lectures regularly.

As the most famous university of Belgium as well as one of world famous universities, KU Leuven was founded in 1425. In the US News 2015 ranking list of world's universities, KU Leuven was the 53rd.