Home

>

News & Events

>

Headlines
Prof. Tian Changhai of Research and Development Center of China Academy of Railway Sciences gave a lecture in Sub-School of Economics as invited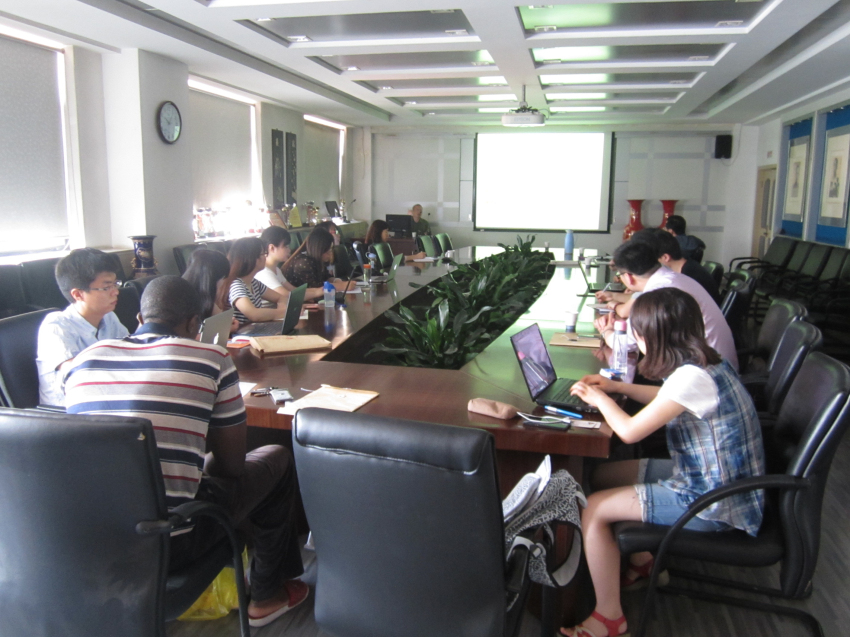 From 10:00-12:00 of May 26, 2015, Prof. Tian Changhai of Research and Development Center of China Academy of Railway Sciences gave a wonderful lecture in Sidong 611 as invited by Sub-School of Economics as invited. The lecture was hosted by Vice President of Sub-School of Economics, Prof. Li Weidong. Nearly 20 people attended the lecture including President and Prof. Lin Xiaoyan, Prof. Wu Jianhong and other teachers and graduated students.
In the lecture, Prof. Tian Changhai made a brief analysis on the general status of our nation's railway industry. Then, he gave detailed analysis and explanation on China's railway transport from three aspects of current status, characteristics and development. Using many data and tables, Prof. Tian Changhai demonstrated professional contents involved in our nation's railway transport such as major instrument, circuit, controlling system, train vehicles, organization and safety technology.
After the lecture, Prof. Tian Changhai had a warm communication and discussion with participant teachers and students.
This lecture is the second one of the serial lectures of Railway Forum hosted by our school and Economic Committee of China Railway Society. In future we will held more relative academic lectures with high standards and qualities.