Home

>

News & Events

>

Headlines
Vice President Shi Xianliang attended the China Medical Industry Cooperation and Development Forum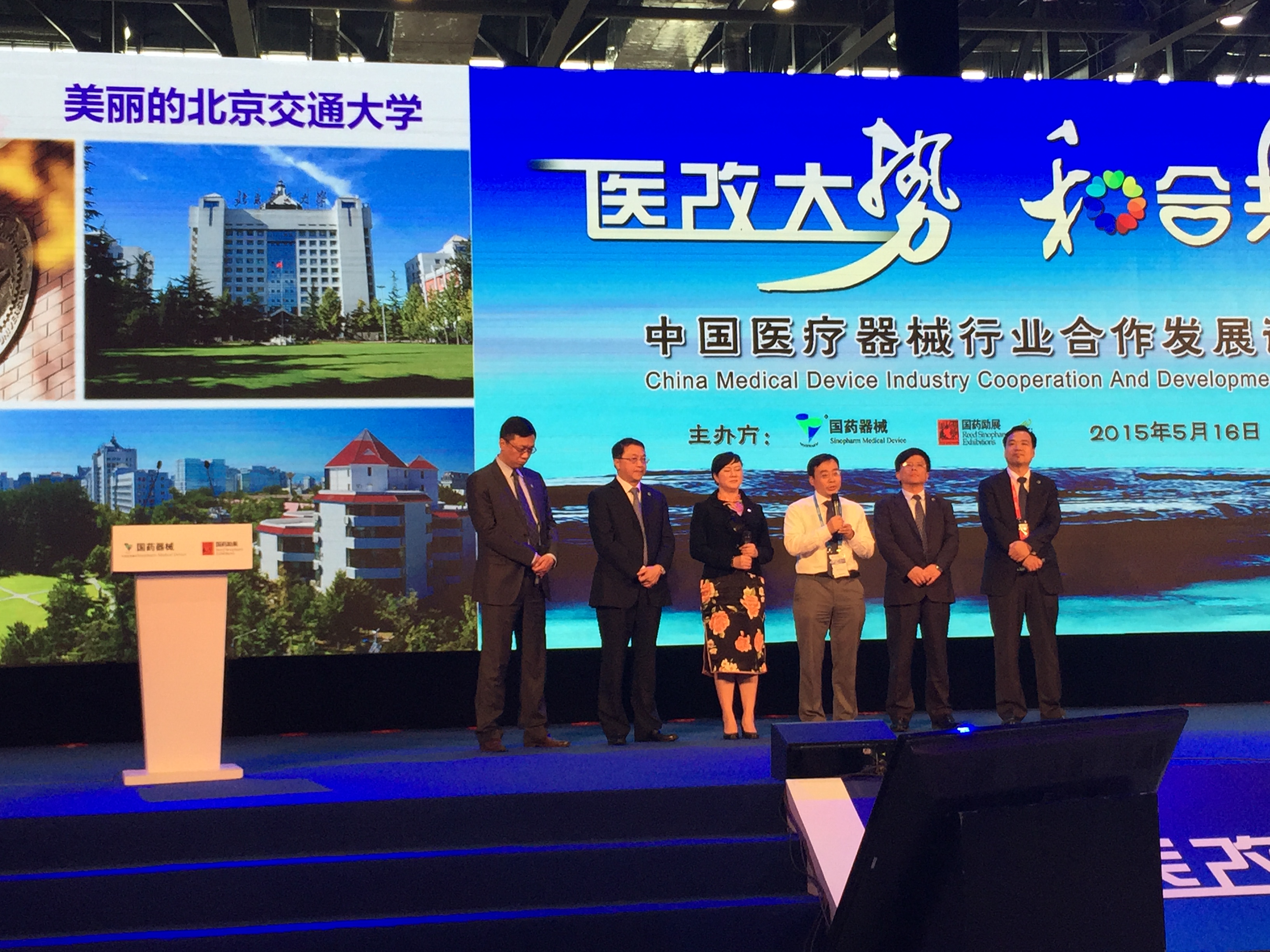 On May 16, 2015, invited by China National Medical Device Co., Ltd of China National Pharmaceutical Group Corporation (hereinafter referred as CNMD), Vice President Shi Xianliang and his colleagues attended the China Medical Industry Cooperation and Development Forum held in National Exhibition and Convention Center (Shanghai). The forum was hosted by CNMD and Reed Sinopharm Exhibitions Co., Ltd. More than 400 people attended the forum, including leaders of national and local departments, leaders of medical industrial associations, administrators of hospitals, representatives of universities and institute, senior managers of medical device factories and financial professionals. Invited as a representative of our school as an important strategic partner of CNMD, Vice President Shi Xianliang attended the forum, introduced establishment of Research Center of China Medical Device Supplying Chains and Industrial Development, and communicated with attending leaders and experts. Prof. Lan Hongjie and Associate Prof. Hua Guowei attended the forum with Shi Xianliang.

Research Center of China Medical Device Supplying Chains and Industrial Development was established under entrustment of Department of Medical Device Supervision of China Food and Drug Administration and was initiated together by Beijing Jiaotong University and CNMD. The center is located in Beijing Jiaotong University and School of Economics and Management of Beijing Jiaotong University takes charge of its daily operation and management. Chairman Yu Qingming of CNMD takes office as president of the center, Vice President Chen Feng of our university and President Zhang Qiusheng of our school as vice presidents, Vice President Shi Xianliang of our school as the director, and Prof. Zhang Juliang and Prof. Li Yisong as the deputy directors.

Development goal of the center is to be a government's think tank, industrial big data platform, enterprise consulting platform and senior talents training base of medical device. Research directions of the center include dynamic tracking of international supervision of medical device, industrial supervision and policy, e-commerce of medical device, industrial guidance and standards, industrial and enterprise development status assessment, management of supplying chains and risk research of medical device industry, enterprise informationization and big data application, etc.