Home

>

News & Events

>

Headlines
MBA students from our school received good grades in the 7th Peak Time Business Simulation Contest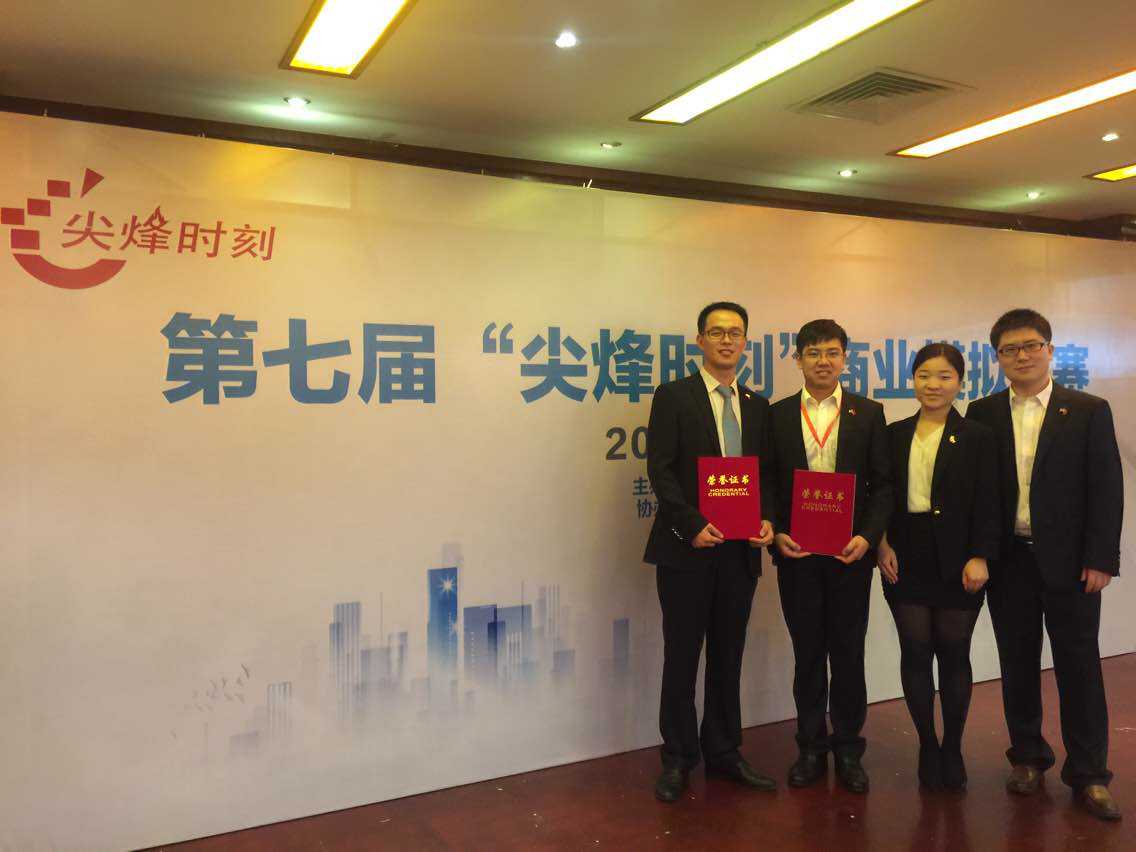 From March 27 to 29, 2015, the finals of 7th Peak Time Business Simulation Contest was held in Guangzhou. MBA students from our school, Si Fei, Wu Yanfei, Wang Guan and Jia Yanping, formed a Dreamboat Team, beat opponents in the way and received the second prize in MBA/graduate students group. Their instructor, Chen Yongdong, received prize for good instructors. In the contest, Qiu Xiaodong and Ma Zhong provided highly professional instruction, students such as Zhang Yang, Bi Xiaojuan and Wang Jingxiao provided strong external support.

Peak Time is one of the largest international business simulation contests in Europe with worldwide participants and recognition of universities and enterprises, which has become the global contest for top business school students. This period of contest was hosted by China Center for International Educational Exchange and supported by Finland CESIM and Nimble Mind. The contest attracted nearly 10 thousand students from over 100 universities such as Beijing Jiaotong University, Shanghai Jiao Tong University, Fudan University, North China Electric Power University, University of Science and Technology of China and Jinan University. After 5 months of preliminaries and semi-finals started in November 2014, Dreamboat Team from our university entered the final of China with the first grade in simulation. After 3 days of nervous competition, based on their solid professional knowledge, excellent psychological quality and excellent team spirit, Si Fei, Wu Yanfei, Wang Guan and Jia Yanping acted well in the sections of case analysis and business demonstration, received unanimous approval of the judges and the second prize in MBA/graduate students group.

In the contest, our school and MBA Education Center provided strong support in organization and experimental condition. The Dreamboat Team actively communicated with other universities and received precious friendship. It is believed that the good grades in this contest will attract more students to business simulation contest and play a guiding role in improving MBA students' professional skills and comprehensive talents.
MBA Education Center
May 18, 2015