Home

>

News & Events

>

Headlines
Delegation of East China Jiaotong University visited our school to discuss cooperation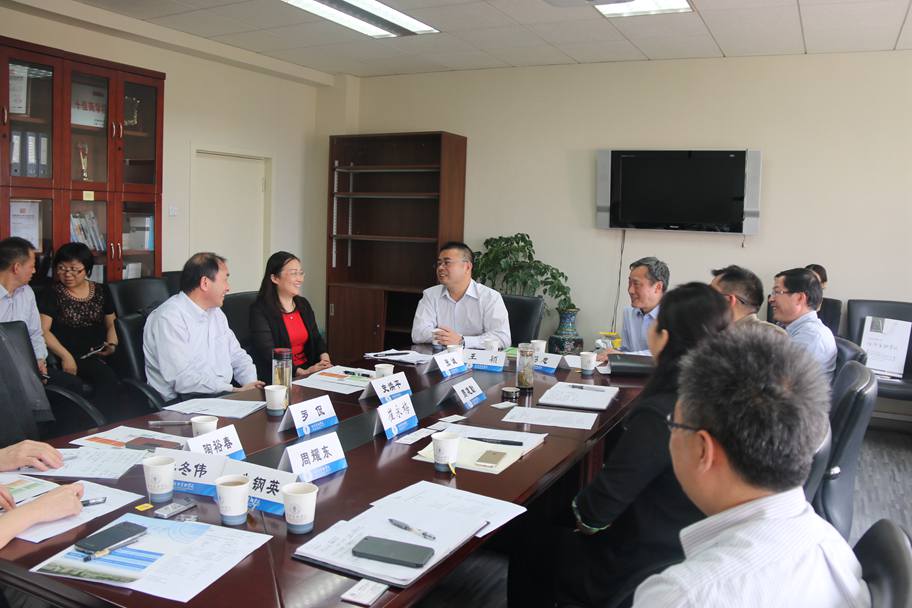 On April 28 afternoon 2015, Vice President Shi Huanping of East China Jiaotong University and his colleagues paid a visit and investigation to our school and discussed operation with our school.

President Zhang Qiusheng expressed gratitude and welcome to the people from East China Jiaotong University. Vice President Cui Yongmei made an introduction to deep disciplinary accumulation, talented teachers and development characteristics of our school in recent years.

President Zhang Cheng of School of Economics and Management of East China Jiaotong University made an introduction to the developing history and disciplinary shortcomings of the school. He hoped that they could cooperate with School of Economics and Management of Beijing Jiaotong University and promote development of both sides by learning from each other.

Then, both sides had a heated exchange on aspects such as disciplinary construction, creation of research centers, supplement of teachers, talent training and serving team building for alumni. They reached cooperation consensus in aspects such as directional training of high-level talents, joint application for research projects, mutual part-time job holding of core teachers, and local alumni association construction.

Finally, Shi Huanping suggested that both sides should strengthen normal communication and coordination between two schools of economics and management, build a deep and intimate strategic cooperative partnership in cooperation and communication taking the quality certification of accountant master of the East China Jiaotong University as an opportunity, and promote development of disciplines and schools together.

Director Luo Kan of External Contacts, Vice Presidents Tao Yuchun and Li Dongwe of School of Economics and Management, Assistant President and Office Director Zhu Gangying of School of Economics and Management of East China Jiaotong University, and Office Director Wang Ying, delegates of professors, Center of Accountant Masters and Office of Social Services and Alumni of our school participated in the meeting.