Home

>

News & Events

>

Headlines
Cui Yongmei visited Ruihua Certified Public Accountants to discuss cooperation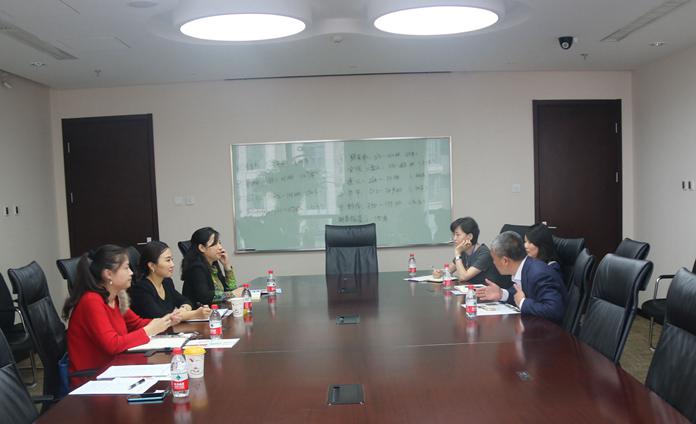 On April 28, 2015, Cui Yongmei, Deputy Secretary of the Party and Vice President of the School of Economics and Management paid a visit and investigation to Ruihua Certified Public Accountants (hereinafter referred as "Ruihua") to discuss comprehensive cooperating affairs. Teams of Office of Social Services and Alumni, Youth League of Undergraduate Students and Center of Masters of Accountant went along with Cui Yongmei.


Senior Partner Pan Shuai, Director Zhu Danqi and Manager Meng Yinuo of Department of Human Resources of Ruihua participated in the exchange. Early in 2010, Center of Masters of Accountant started cooperation with Ruihua in the fields of constructing internship base, giving enterprise teaching, etc.


First, both sides communicated about students' internship performance in enterprise in last period. Ruihua fully endorsed high level of comprehensive quality and hardworking attitude of students of our school. Meanwhile, they also put forward some shortcomings such as short of clear occupational planning, positive enthusiasm, teamwork and communicating ability. Based on those problems, both sides discussed effective improving measures such as required professional internship courses of Ruihua, mutual recognition mechanism of credits of university and enterprise, internship agreement,
confidentiality agreement, and reached a preliminary consensus.


In addition, the cooperation discussion also put forward a package of cooperating plan of students' occupational development which started from the freshmen undergraduate class and with several levels, steps and focuses. It includes occupational plan lecture on campus, visiting enterprises and experiencing occupational bases construction for freshmen and sophomore undergraduate students; simulation contest of interview, special lectures of enterprise, professional internship of students, job selecting of students after junior undergraduate class. Both sides thought the need for cooperation was huge and the cooperating space was large and the package of cooperating plan would be implemented one after another.


Ruihua is the largest accounting firm in China, with service agencies all over the country and more than 9000 employees. This visit made the internship base extended from only graduate students to undergraduate students. The extension is significant for concept building of occupational plan and joint training of sophisticated talents in certified public accountant industry. It also promotes practicing teaching of "out of class and into enterprises" and development of students' internship.


Feng Yao of Office of Social Services and Alumni, Shang Liyuan of Youth League of Undergraduate Students and Li Wenxue of Center of Masters of Accountant participated in the visit and investigation.