Home

>

News & Events

>

Headlines
The 9th China MBA Leader Annual Conference closed perfectly and the School of Economics and Management received distinct honor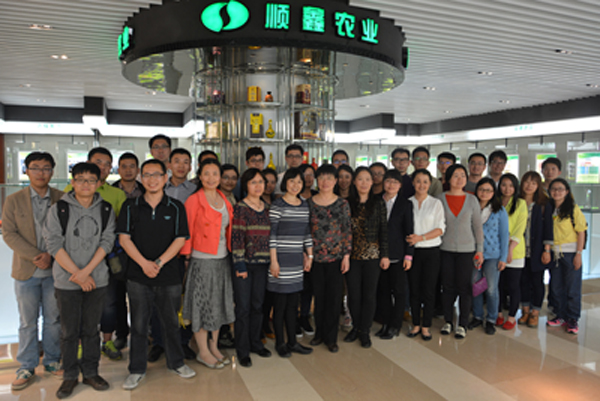 On April 26, 2015, the 9th China MBA Leader Annual Conference with the theme of "Entrepreneurship and Innovation of the Masses" was held in China National Convention Center, Beijing. The Center of MBA Education was invited to this annual conference and received the honor of Best 10 Schools of Commerce in China. The annual conference focused on interaction and development of entrepreneurship and social hot issues such as crowd funding, internet finance, and e-commerce of community. It attracted more than 900 guests, university and college delegates and MBA/EMBA entrepreneurs from nearly 200 schools of commerce all over China.

President Liu Zikai of Department of External Contacts and President Chen Jing of MBA Association and Guan Xin of Class 2008 MBA Alumni participated in the annual conference on behalf of our school. They made comprehensive and deep communication with delegates from nation-wide schools of commerce and MBA Association, demonstrating good spiritual appearance of MBA students of our school.

After the splendid performance of MBA entrepreneurship projects, the awarding ceremony of China MBA Leader Annual Conference started formally. Selected by the conference, our school received the honor of Best 10 Schools of Commerce in China. The guests and delegated were deeply impressed by the moment witnessing honor and hardworking. The honor demonstrates a highly recognition to the teaching concepts and management methods of our school. It is believed that the School of Economics and Management will make persistent efforts to build a good brand image of Beijing Jiaotong University MBA and receive better recognition from society and the industry.


Center of MBA Education
April 27, 2015