Home

>

News & Events

>

Headlines
The 8th case salon was held successfully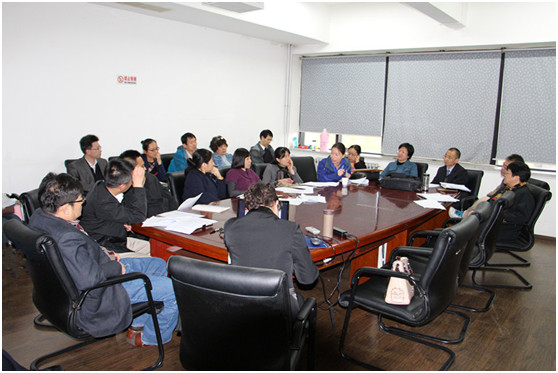 In order to improve standards of academic degree thesis writings of our school students, Center of Cases held the 8th case salon in Room 720, which was also a seminar of "Standards of academic degree research thesis writings of cases of graduate students of professional degrees".

Director of Center of Cases, Zhang Lili, first expressed her gratitude for many teachers' support to the work of Center of Cases. She elaborated necessity and urgency of making standards for case thesis of professional degrees, focusing on standards for case thesis of degrees presented for our school's professional degrees based on collection and research of other domestic universities. She also compared templates of case thesis among universities.

Vice President of our school, Cui Yongmei, raised three issues the seminar should discuss, including what is case thesis of degree, whether or not the body of case writing could have literary flavor, the main structure of thesis, etc. Participants of the seminar discussed warmly on the instruction and writing of case thesis of degree and gave many constructive suggestions.

Participants of the seminar also discussed deeply on some other issues, including other suggested style of master thesis of professional degrees, how should full-time students without practice write their case thesis of degree, how should defense of case thesis be carried on, etc.

The seminar reached consensuses at several aspects, including the significance of case thesis of professional degree for cultivate students' practicing and applying abilities, how to instruct a case thesis, how to develop cases, etc. Finally, the seminar formed a relatively complete framework of case thesis standards of degrees.

More than 10 teachers including Professors Ru Yihong, Zhao Qilan, Liu Yingqi, Tang Fangcheng and Fu Shaochuan, and teachers from each degree center participated in the seminar.