Home

>

News & Events

>

Headlines
Dr. Cai Huifen kindly invited for a lecture at Business Administration College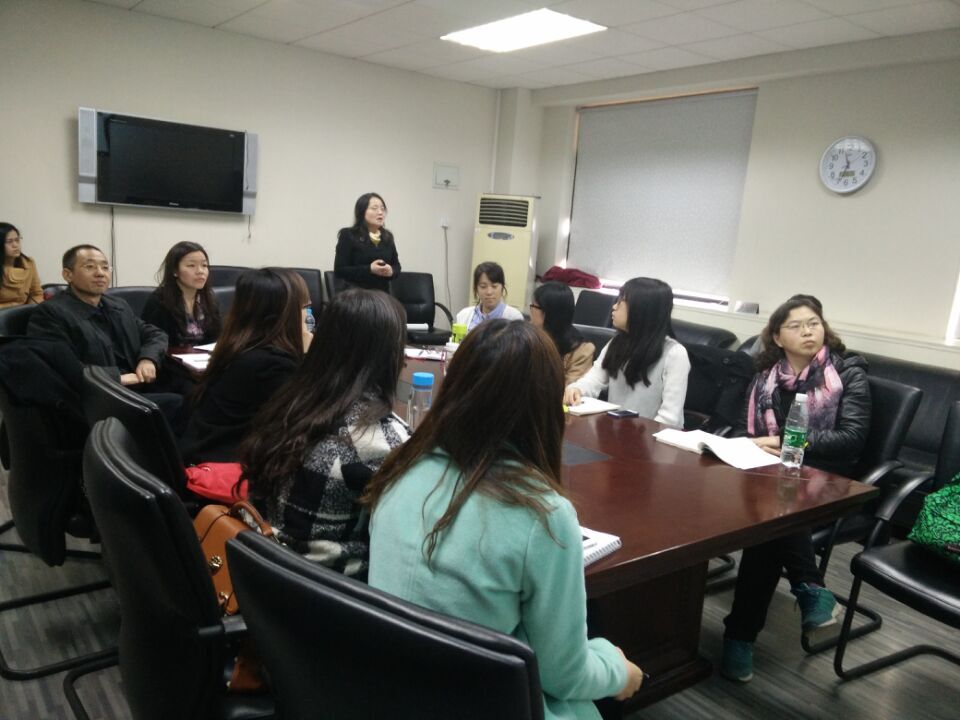 Dr. Cai Huifen from Middlesex University Business School, UK, was kindly invited to give a lecture at RM 612 of East Siyuan Building in the morning of April 10, 2015. The lecture was presided over by Prof. Bu Wei, party secretary of Business Administration College, with more than 20 participants, including some teachers, Ph.D candidates and postgraduate candidates (including 4 international students).
This lecture consisted of two separate parts. In the first part, Dr. Cai Huifen gave a speech entitled "Static & Dynamic Approaches Testing Eclectic Paradigm: Evidence of EU Firms' Investment Decisions in China" with the detailed analysis of the institutional factors that affected the FDI of EU enterprises to China and the decisive factors based on the perspective of enterprises from the angle of the theoretical basis, research methods, evaluation methods and the research results. Later, Dr. Cai Huifen lectured on the issues worthy of attention by postgraduates about the preparing and writing method for English research papers.
In the process of the lecture, Dr. Cai Huifen also conducted the heated discussion with teachers and students of Business Administration College.