Home

>

News & Events

>

Headlines
State Council counselor Yuan Lunqu attends NPC and CPPCC conference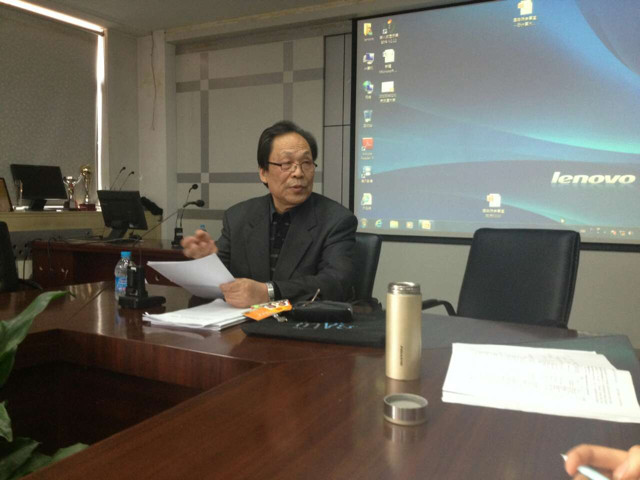 At 14:00 PM, April 2, State Council counselor professor Yuan Lunqu shared what he learned from attendance at NPC and CPPCC conference with some teachers and students of the School of Economics and Management in conference room 611 in Sidong Building, in the presence of professor Rong Chaohe, professor Lin Daidai, professor Lin Xiaoyan and professor Tong Qiong.

Professor Yuan first described the composition and role of State Council's counselor office before explaining the highlights of Premier Li Keqiang's government work report and the NPC standing committee work report delivered by chairman of NPC standing committee Zhang Dejiang at the opening ceremony, with focus on issues of delayed retirement, resident endowment insurance and employment. After that, professor Yuan described his attendance at the CPPCC conference and shared the speeches of some CPPCC members, including "Chinese Economic Slowdown: How to Look at it and What to Do" by president of School of Economics and Management of Tsinghua University Qian Yingyi, "Writings will be promising and Culture will be Powerful when Authors have beliefs" by first-class screenwriter Liu Xing with August First Film Studio" and "The Third Hand in addition to Government and Market can not be Ignored" by director of United Front Work Department Niu Youcheng. Last, professor Yuan briefly described the work reports from Supreme People's Court and Supreme People's Procuratorate and the closing ceremony.

The message from the NPC and CPPCC conference as conveyed by professor Yuan allows the audience to know more about the national and social baselines, broaden their horizon and gain a deeper understanding of what they are expected to do in the future.