Home

>

News & Events

>

Headlines
Prof. Fang Fuqian from School of Economics, Renmin University of China kindly invited by Economics College for a lecture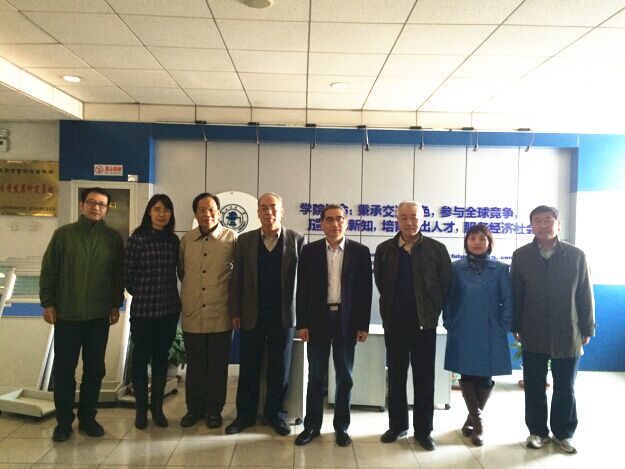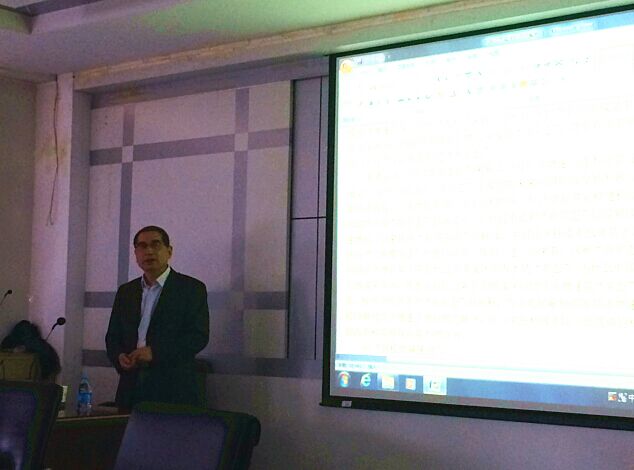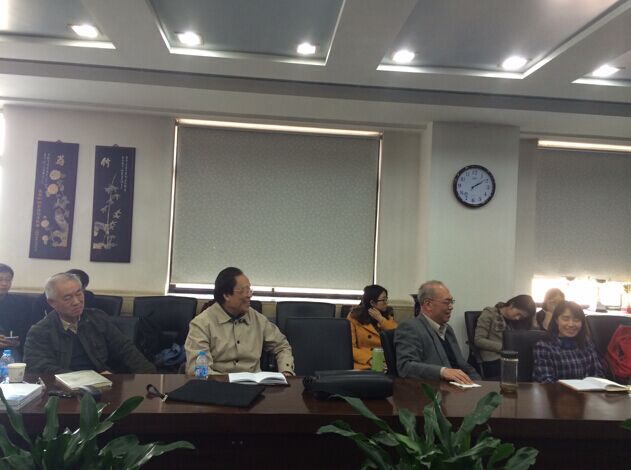 At noon on March 26, Prof. Fang Fuqian from School of Economics, Renmin University of China, gave a lecture entitled "Analysis of Reasons for China's Economic Slowdown" at RM 611 in East Siyuan Building, which was presided over by Associate Professor Li Weidong from Economics College. Also present at the lecture were 40-odd persons, including Prof. Yuan Lunqu, Prof. Lin Daidai, Prof. Rong Chaohe, Prof. Zhao Jian, Prof. Lin Xiaoyan, Prof. Wu Jianhong, Prof. Tong Qiong and other teachers and postgraduates.

Prof. Fang, first of all, pointed out some typical viewpoints by analyzing the reasons for China's economic growth decline:Demographic Dividend Reduction theory, Reform Dividend Reduction Theory, Three Major Player Declination Theory, Three Period Superimposed Theory, New Normal Theory, Structural Slowdown Theory and Declining Total Factor Productivity (TFP). Later, Prof, Fang cited the Generalized Solow Residual Method to re-calculate China's TFP through the Variable-Coefficient Model for the empirical analysis. His empirical results tallied with the actual implementation of China's economic development and he drew the conclusion that China's economic slowdown was mainly "the technical slowdown". Next, Prof. Fang analyzed the impact of the technical introduction and the independent innovation on the change of China's TFP and GDP, proposing the suggestion for issuing the national vocational training program and major scientific problem-tackling program.

The teachers and students attending the lecture gave the positive response to the Prof. Fang's Lecture, showing great interest and also conducting the heated discussion of the lecture theme in the exchange period.

Fang Fuqian, Ph.D. in Economics, a professor (second grade) of School of Economics, Renmin University of China, a doctoral supervisor ,chief expert of Marxist Theory Construction Project of Publicity Department of the CPC Central Committee and expert of National Social Science Fund Discipline Planning Review Group, also concurrently a member of Administrative Approval System Reform Expert Group under State Council, a member of Policy Advisory Expert Committee of the Ministry of Civil Affairs, vice president of China Foreign Economic Theory Research Society and president of Beijing Foreign Economic Theory Research Society. Plus, he is the national famous teacher in the first national selection (in 2003) and the expert entitled to the special allowance of State Council.

He has published 160-odd academic papers in the domestic and overseas journals, also published 4 personal research books, 2 translated books, having won 8 teaching and scientific research awards at the provincial and ministerial level.

Main research direction: Macroeconomic Theory and Macroeconomic Policy