Home

>

News & Events

>

Headlines
Our School¡¯s Engineering Management Specialty passed the professional re-assessment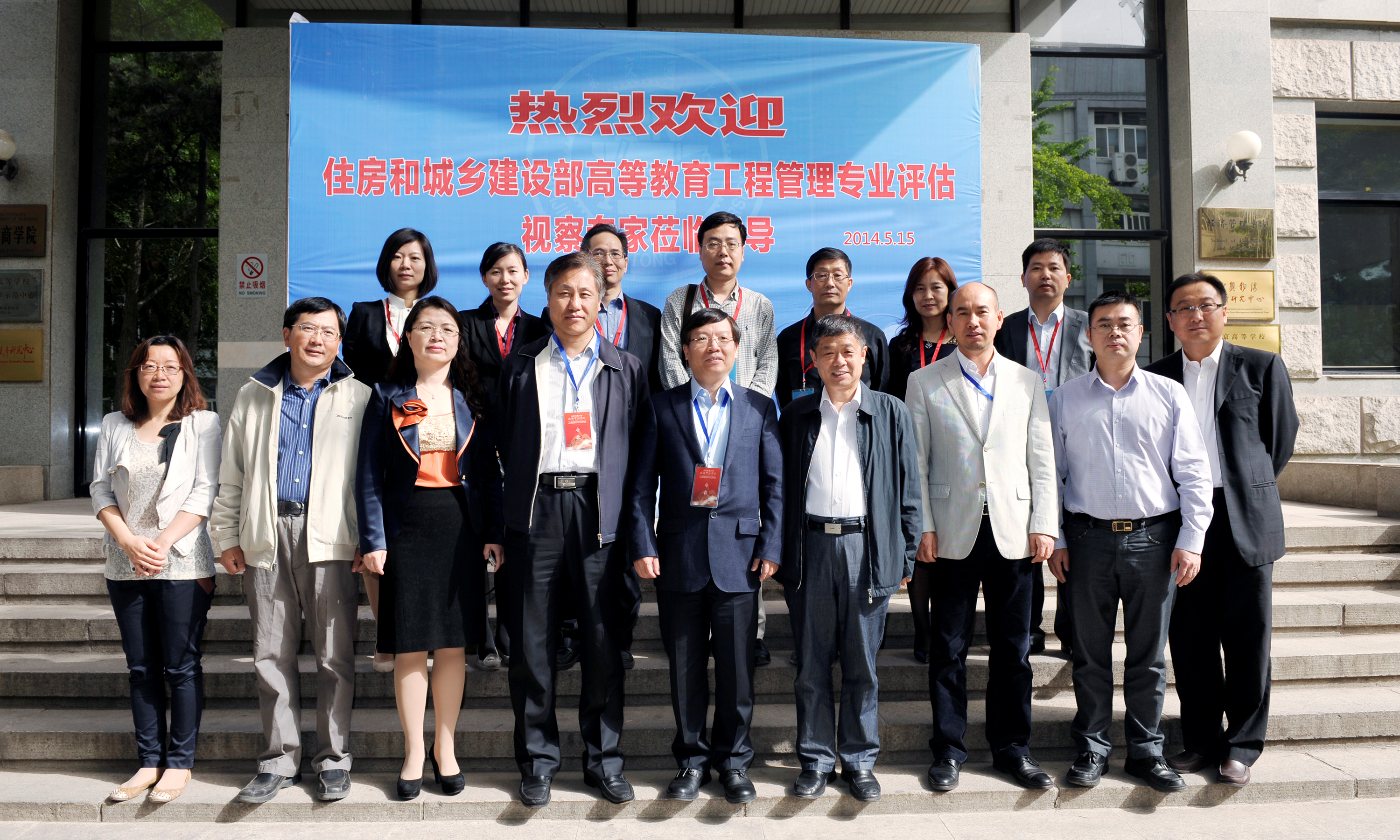 During May 15-17, 2014, the professional assessment inspection expert group of College Engineering Management Specialty Committee under Ministry of Housing and Urban-Rural Development (MOHURD) conducted the site inspection of our school's engineering management specialty. The group members met with the school leaders and the leaders of School of Economics and Management and listened to the introduction about the basic information about BJTU and School of Economics and Management made respectively by Zhang Xingchen, vice president of BJTU and Zhang Qiusheng, dean of School of Economics and Management, and also listened to the report made by Hao Shengyue, associate dean of School of Economics and Management about the building and promotion of Engineering Management Specialty, and also had the interview with Yi Lixin, vice director of Teaching Department and other party leaders of the school. They also inspected the School History Gallery, Library, Traffic Transport Laboratory, Transport Facilities Museum, Experiment Center of School of Economics and Management, Structure Laboratory, Material Mechanics Laboratory, Civil Engineering Test Laboratory, Underground Engineering Laboratory, Wind Engineering and Urban Wind Environmental Laboratory, etc. They also attended the real-time lecture of the Engineering Management professional course and held different discussions with sophomores and juniors in Engineering Management Specialty, graduates and alumni, teachers for basic courses, professional teachers from School of economics and Management and other departments, and carefully reviewed the teaching documents and materials and consulted the students' exam papers, assignments, experiment reports and Curriculum design and graduation thesis and other teaching results. Besides, they collected the evidencing materials according to the standards for assessing the engineering management specialty for universities to form their inspection report.
This assessment is the re-assessment taken by BJTU after it smooth passed the first assessment in 2009. According to the relevant provisions, the specialty applying for assessment should go through the re-assessment every five years according to the strict re-assessment standards. Since the successful assessment in 2009, the team of the professional Engineering Management teachers complies with the principle of "upgrading based on the assessment with priority given to the construction" to continuously summarize the experience, find the new problems and solutions with the vigorous support from BJTU and School of economics and Management, strengthen the teacher force building and greatly enhance the scientific research level and performances, thus having scored the remarkable achievements in implementing the "Overseas Program Manager" Undergraduate and Master Integrated Cultivation Model.
This campus inspection made by the expert group drew the strong attention from leaders of BJTU and School of Economics and Management and the strong support from the relevant teachers, so the experts from the inspection group spoke highly of the achievements and performances of the school. The professional assessment of our school's Engineering Management Specialty won the full affirmative votes at the full-member meeting of National Higher Education Engineering Management Specialty Assessment Committee.