Home

>

News & Events

>

Headlines
Symposium of Beijing Jiaotong University Representatives of 2019th MBA/EMBA Graduates Held Successfully
On the morning of June 22nd, Symposium of 2019th MBA/EMBA Graduates Representatives was held at Siyuan East Building 611. Vice Dean of School of Economics and Management, Beijing Jiaotong University Cui Yongmei, Director of MBA/EMBA Center Qiu Qi, Director of Alumni Development and School-Enterprise Cooperation Center Feng Yao and 19 graduate representatives participated in the symposium to share their insights and harvest and to look forward into the future.
On behalf of the School, Cui Yongmei congratulated the students on their successful graduation. She mentioned that all students would become alumni of Beijing Jiaotong University at the moment of their graduation. She wished a smooth career and a bright future to all students and looked forward to seeing students coming back to their home frequently. She hoped that all the graduates would give suggestions for the future development of the College and the University based on their own feelings of learning and life in today¡¯s symposium.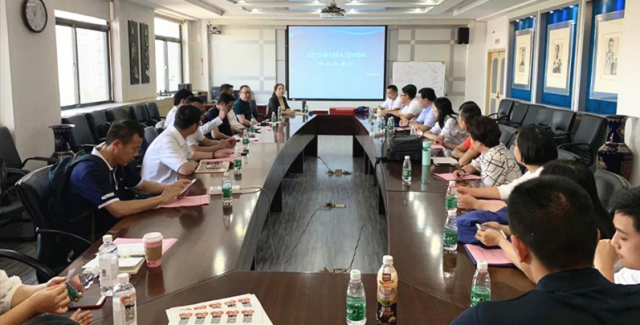 Graduates attended the symposium spoke freely to summarize their two years' campus time and put forward valuable suggestions for the future development of the School. They provided reasonable suggestions on training program, curriculum setting, internship program, ability improvement program and student management based on their own actual situation. At the same time, they expressed their gratitude to the University and the School and thanked the teachers and students who cared about and help them on the way of growing up.
Teachers and staff attending the meeting carefully listened and recorded the speeches of the graduate representatives. Cui Yongmei thanked the graduate representatives for their suggestions and contributions to the construction and development of the School, hoped that students would remember the motto of "knowing and doing" and wished all the graduates of the 2019 never forgetting their first heart, drinking water while thinking about the source and marching ahead!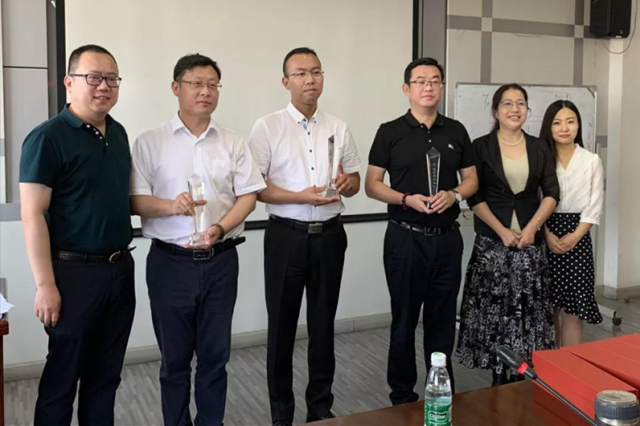 Finally, Vice Dean Cui Yongmei and Director Qiu Qi jointly awarded winners of outstanding class award, outstanding class leaders award and outstanding master thesis award for 2019 and took photos with them.