Home

>

News & Events

>

Headlines
Undergraduates of the School of Economics and Management participated in Asian Cultural Carnival performances
On the evening of May 15, 2019, a grand Asian Cultural Carnival was held in the National Sports Center. Excellent artists and youth representatives from Asian countries presented the global audience with art shows featuring Asian regional customs and national cultures, displaying the unique charm of Asian civilizations. General Secretary Xi Jinping and his wife Peng Liyuan enjoyed the fantastic shows with foreign leaders and 20,000-odd spectators at the scene to celebrate the incoming Conference on Dialogue of Asian Civilizations (CDAC).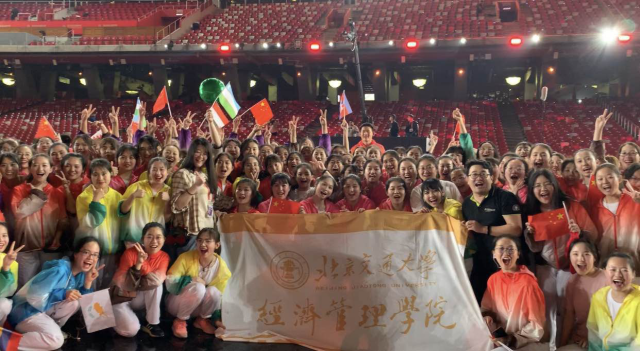 According to the unified plan of Beijing, the University selected 200 student volunteers to provide the support for such performances as ˇ°Our Asiaˇ±, ˇ°The Border of Wind and Flowerˇ± and ˇ°Glorious Asiaˇ±, who were mainly schoolgirls enrolled in 2018. The University attached great importance to this organizational activity. The Youth League Committee, the Office of Academic Affairs, the Logistics Department, the Security Department and other related departments had made great efforts in student curriculum and their routine life. The counsellors of the School of Economics and Management were asked to lead the team and involve the student training so as to ensure the smooth progress of the activity.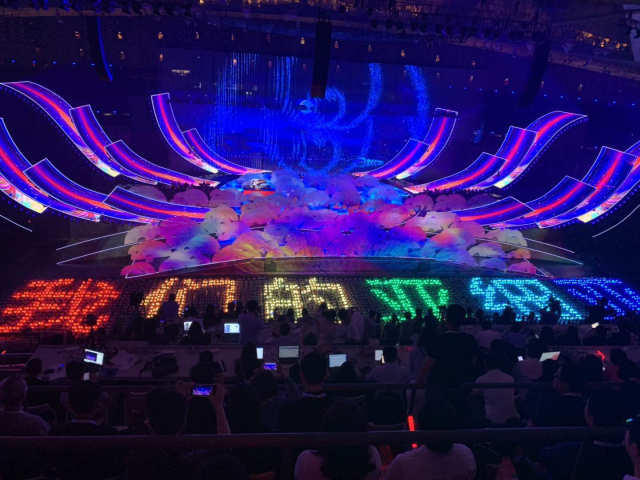 From April 15 to May 15, the participants were strictly trained for one month. During the training and performances, all the volunteers overcame various difficulties by keeping punctual, following the rules and responding positively, which were highly praised by the director group.