Home

>

News & Events

>

Headlines
Dean Zhang Qiusheng made a keynote speech in The Conference of the Dean of National Management School with MBA Program
On April 20, 2018, the Conference of the Dean of National Management School with MBA Program was held in Conference Hall of Beiyuan Hotel, Beijing. The conference aims to explore a connotative development in the field of MBA education in China, implementing the spirit of the 19th National Congress of CPC, the socialist ideology of Chinese characteristics in Xi Jinping¡¯s new era in the field of business administration, the Notice that ¡°Party Committee of Ministry of Education requires educational system to learn to promote and implement the Spirit of the 19th National Congress of CPC ¡°. There are more than 400 representatives attending the meeting, including Tang Jiwei, deputy inspector of Office of the Academic Degree Committee of the State Council and Degree Management and Graduate Education Department of Ministry of Education, Wu Qidi, Chairman of the National MBA Education Committee and Director of the Management Science Department of National Natural Science Foundation of China, Yang Bin, the Secretary-General of the National MBA Education Committee, and over 230 supervisors of management school with MBA program in the country.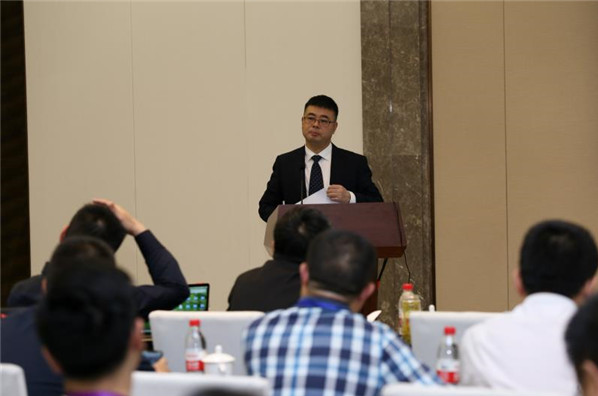 Dean Zhang Qiusheng presented at the conference and was invited to make a keynote speech. Dean Zhang introduced our MBA characteristic program with connotative development from five aspects: optimizing the organizational structure, strength, quality improvement, strengthening the construction of teachers, and the three major accreditations. The MBA program, as a major force, has laid a solid foundation in personnel training for the construction of China¡¯s industry in transportation and related fields through marketization, internationalization, informationization, and reintegration.
Three cases written by Gu Yuanxun, Zeng Delin, and Gou Juanqiong were selected for the 8th ¡°National 100 Excellent Management Cases¡± at the conference. Our college was once again awarded the ¡°Best Organization Award¡± of the National 100 Excellent Management Cases.