Home

>

News & Events

>

Headlines
2017 Fourth Quarterly Work Report of SEM has been Released

2017 Fourth Quarterly Report of SEM.pdf
Recently, the School International Accreditation and Strategic Planning Office together with other departments, has compiled the 2017 Fourth Quarterly Work Report of SEM (Chinese and English Edition), which comprehensively presents the work progress and achievements from October to December of the School from 8 perspectives including Strategy Development, Programmes, Students, Faculty, Research and Development, Resources and Administration, Corporate Connections and Internationalization.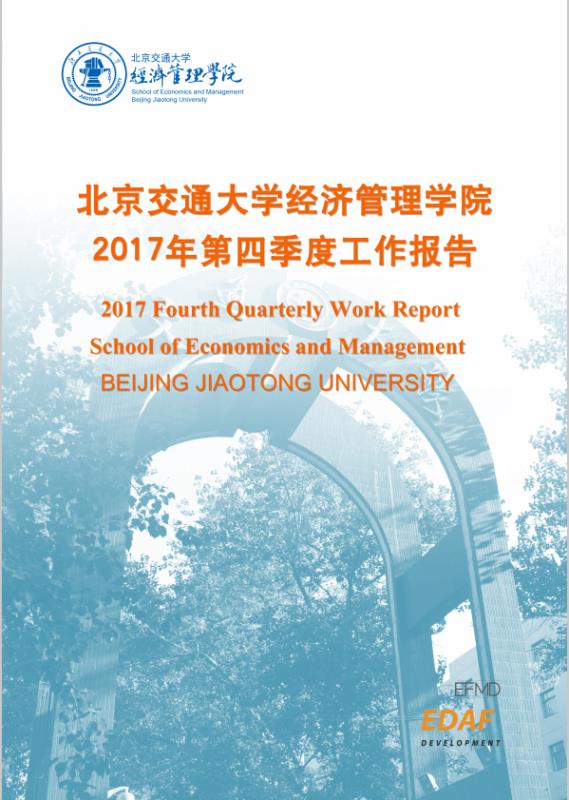 During the fourth quarter, 3 first-class disciplines of SEM were listed among the top in the Fourth National Discipline Evaluation of the Ministry of Education result; the AACSB initial Self-Evaluation Report has been finished and submitted, which was a sign of great achievement in the international accreditation process; SEM was ranked at 11th among the China Mainland business schools in the List of Outstanding Business School in the World, and won 4 social honors awarded by CNR, Tencent.com, China.com as well as China Management Science and Management Education Alliance; the Engineering Master Center became the Engineering Management Professional Master Degree and IPMP Accreditation Cooperation Cultivation Unit, and was awarded as the Cultivation Base of International Project Manager Professional(IPMP).
These achievements come from the selfless dedication of SEM faculty and administrative staff, also include the active participation of students. Best wishes for SEM development flourishing, and get more achievements in 2018!