Home

>

News & Events

>

Headlines
Second Annual Meeting of Finance Branch of BJTU Alumni Association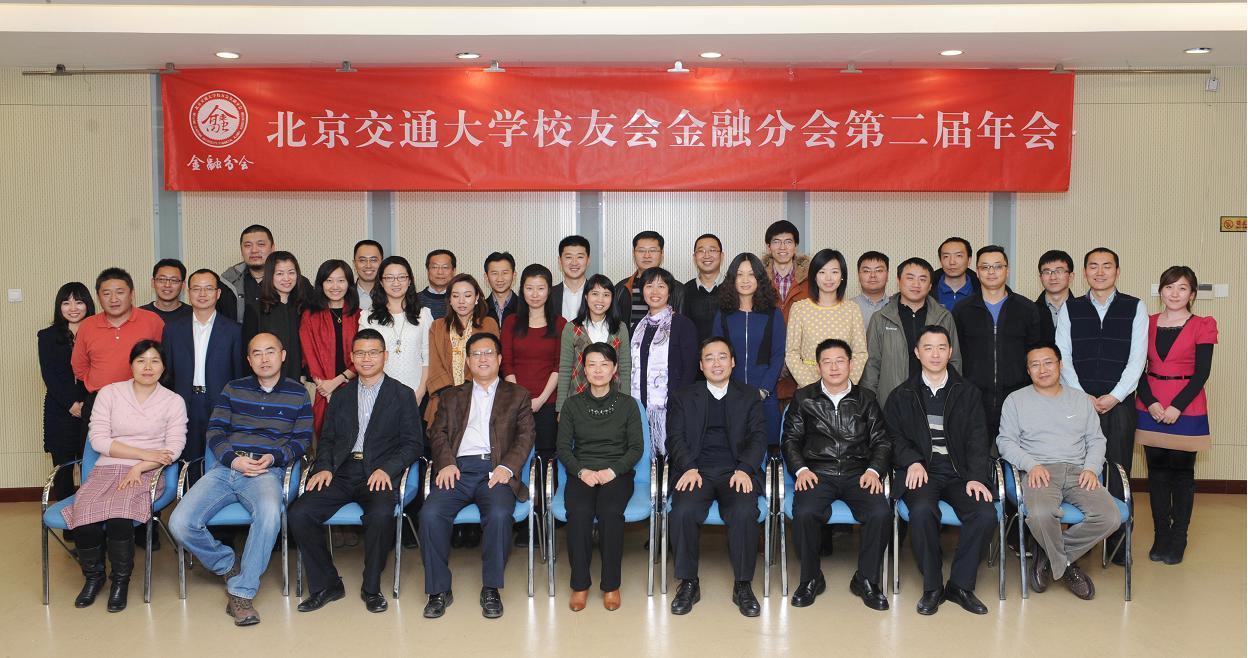 On the afternoon of December 7, 2013, Second Annual Meeting of Finance Branch of BJTU Alumni Association was convened at 1st Floor Meeting Hall of Machinery Building. Present were executive chairman of Finance Branch, deputy secretary general, council members and new and old members of Finance Branch, totally 40-odd schoolfellows. Xu Jingsong, deputy director of our School's Foreign Cooperation Liaison Department was also present at the annual meeting, which was jointly presided over by two schoolfellows, respectively Cheng Hui and Fu Dongyang.


Shi Xianliang, executive secretary of Finance Branch and associate dean of School of Economics and Management, first of all, delivered a speech to give the warm welcome to all schoolfellows of Finance Branch and school leaders, pointing out that the philosophy of Finance Branch is the mutual communication among schoolfellows in the financial sectors by providing them with the opportunity for cooperative development and mutual benefit and win-win promotion to widely disseminate the strong impact of the alma mater and School of Economics and Management. Two schoolfellows, Yu Jun and Lu Wanfeng, presented their different analysis of the theme of the financial reform and the capital market by combining the essentials of the 3rd Plenum of the 18th Central Committee of CPC and also participated in the heated discussion and exchange with other schoolfellows. Zhang Chun, deputy secretary general of Finance Branch reported to all present at the meeting the income conditions of Finance Branch since its inaugural meeting, and undertook that "Finance Branch of BJTU Alumni Association" would set up a special account for independent accounting to ensure the transparent regulation of the funds and use of the funds for the specific purpose. Also, he proposed the initial plan for the activities of Finance Branch next year and hoped that all schoolfellows would try to put forward their constructive proposal and ideas for the flourishing development of Finance Branch.


At last, Xu Jingsong gave the summary speech, pointing out the closer connection and business cooperation of schoolfellows of Finance Branch with the alma mater. Finance Branch, serving as the first industrial academic branch of the Alumni Association, will play a vital exemplary role, so the consolidated basic work of Finance Branch still necessitates the joint efforts made by all schoolfellows of Finance Branch.


This annual meeting fully demonstrates the important role played by Finance Branch in building an exchange platform for all schoolfellows in consolidating the feelings among them, enhancing the cohesion and impact of schoolfellows of Finance Branch of BJTU Alumni Association.