Home

>

News & Events

>

Headlines
School of Business Administration¡¯s Lecture entitled ¡°Road for Corporate Growth¡± smoothly kicked off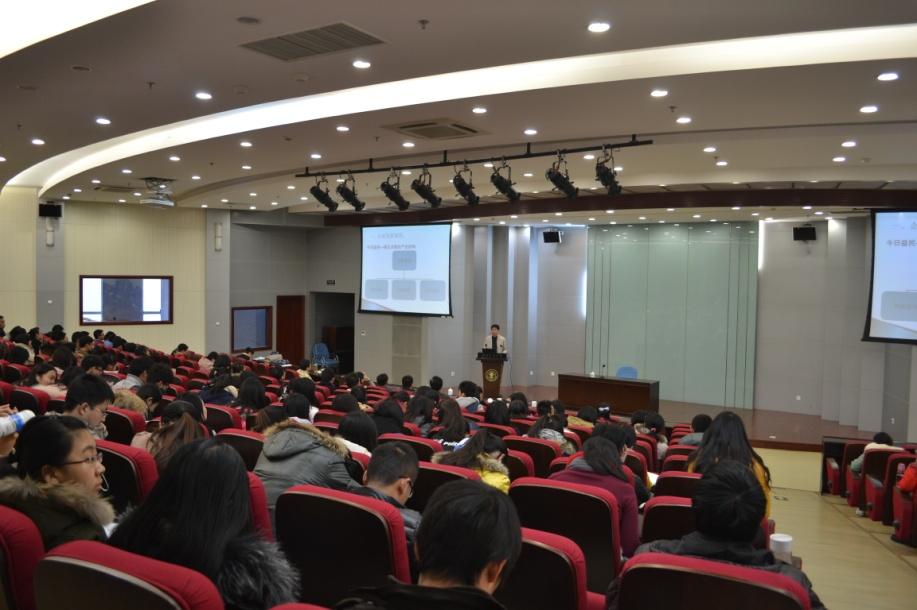 On November 28, 2013, School of Business Administration's series of lecture entitled "Road for Corporate Growth" (First Lecture) smoothly kicked off at Academic Report Hall of Machinery Building. The honored guest lecturer, Mr. Jin Rujiang, deputy president of Federation of Industry and Commerce of Tianchang City, Anhui Province, president of Tianchang City Logistics Chamber of Commerce, board chairman of Yimin Industry and Trade Co., Ltd., presented his speech entitled "Confrontations and Breakthroughs in the process of the Corporate Growth". Xiao Xiang, Party secretary and deputy president of School of Economics and Management delivered a welcoming address to all guests at the very beginning of the forum. Nearly 300 faculties and students attended this forum which was presided over by Meng Xin of School of Economics and Management.


Mr. Jin RuJiang, presented an easily accessible speech with an analysis of the road for corporate development by combining his own abundantly rich life experience and corporate business experience. He recalled the initial start and development course of his own company and mainly focused on all confrontations facing the enterprise in various development phases, warmly sharing his own ideas to challenge confrontations and the achievement of the breakthroughs. He encouraged the students to make a meticulous life plan for themselves, accurately select the road for their own development so as to create a perfect life with perspiration and perseverance, At the close of the lecture, he shared an interactive communication with the students and gave detailed answers to questions raised by the students, thus having won the warm applauses from the students. Zhang Wensong, President of School of Economics and Management presented the visiting professor certificate to board chairman Jin Rujiang and also invited him to continue to share his experience and give lectures to the students in the near future.


Series of lectures entitled "Road for Student Growth in three major sectors" consist of activities for "Road for Academic Growth", "Road for Career Growth" and "Road for Corporate Growth". Each year some high-caliber scholars, professional managers and excellent entrepreneurs will be well scheduled for various forms of lectures and cooperation exchange activities to abundantly and substantially consolidate the education functions of our school highly featuring "Talent Cultivation, Scientific research and Service to society", etc.