The lecture forum of MPAcc Center: "finance and accounting practice in the allocation of financial resources for small and medium sized enterprises" successfully held
In the morning of November 3, 2019, the lecture forum of MPAcc center of School of economics and management of Beijing Jiaotong University is in the East Building of Siyuan classroom 207 was successfully held.
Mr. Zhao Chunhui has served as general manager of Zhongguancun Gazelle Fund and deputy general manager of Zhongguancun Science and Technology financing guarantee Company. He led the planning of Zhongguancun Gazelle Fund, team building and business development, led the two Gazelle funds raised, invested, managed, retired, both funds internal rate of return over 30.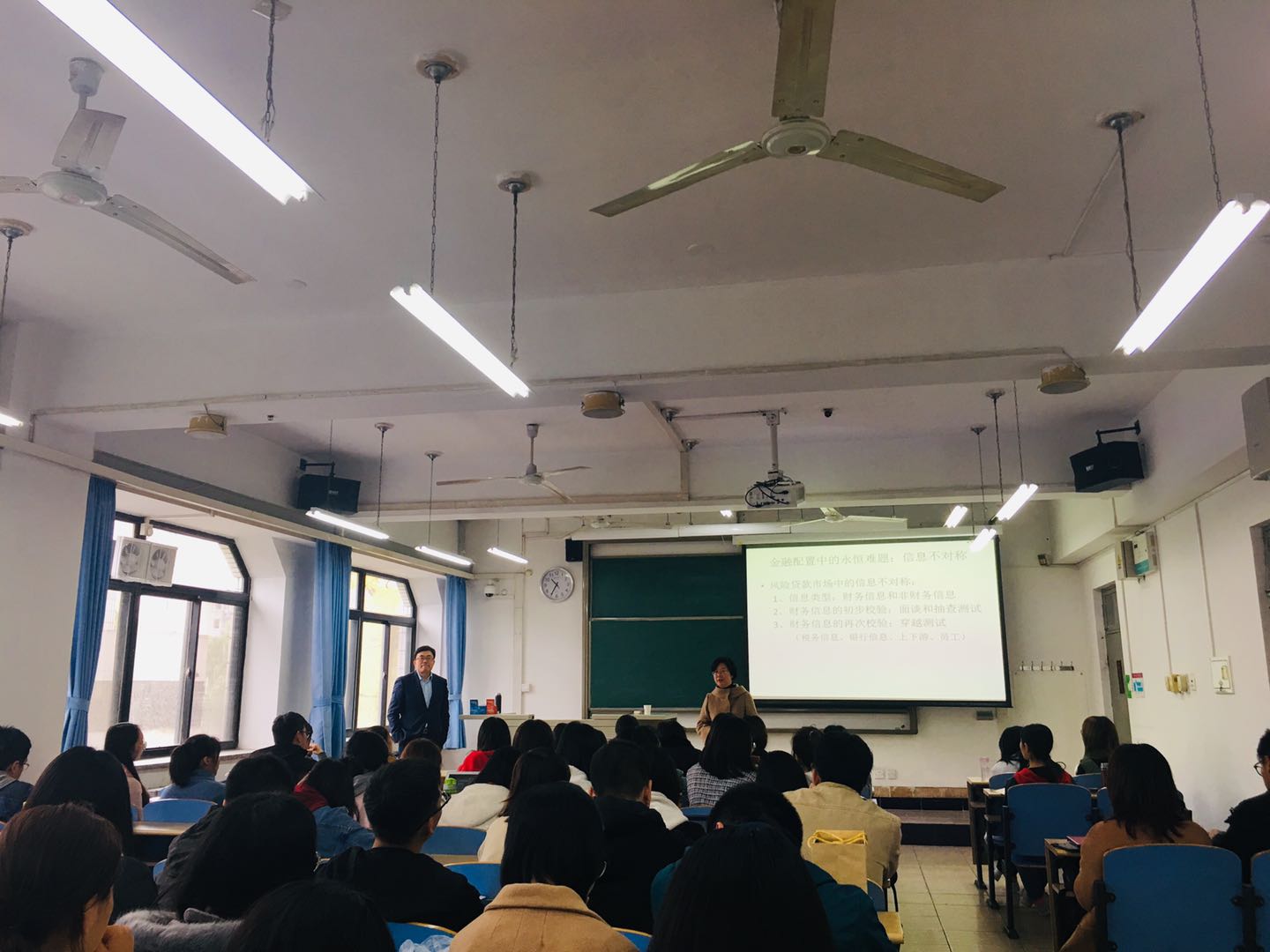 Mr. Zhao Chunhui first introduced the background of economic growth and SMEs. He said that the essence of economic growth is to invest as few resources as possible and get as much return as possible. Only innovation can improve the total factor growth, and entrepreneurship is the source of innovation, and small and medium-sized enterprises are the carrier of entrepreneurship.But at present, small and medium-sized enterprises have fierce competition and high mortality rate. It is disruptive innovation that leads to the short period of enterprise life cycle. Therefore, the traditional finance can not meet the capital requirements of the rapid development of small and medium-sized enterprises, and new financial supply is needed.
Mr. Zhao Chunhui, in combination with his own practical experience, taught the students the application and problems of financial asset allocation in small and medium-sized enterprises. He said that the sources of funds for SMEs can be divided into two aspects:loans from banks and financial institutions to SMEs; on the other hand, angel investment and venture capital.Taking Haikejin group as an example, he divided the landing mode of investment linkage into three types, namely, investment before loan, loan before investment mode and investment and loan peer model. He said that the eternal problem in financial allocation is information asymmetry, which includes two aspects of financial information and non-financial information. Investors can alleviate the problem of information asymmetry in the primary equity investment market and risk loan market by the initial step verification and re-verification.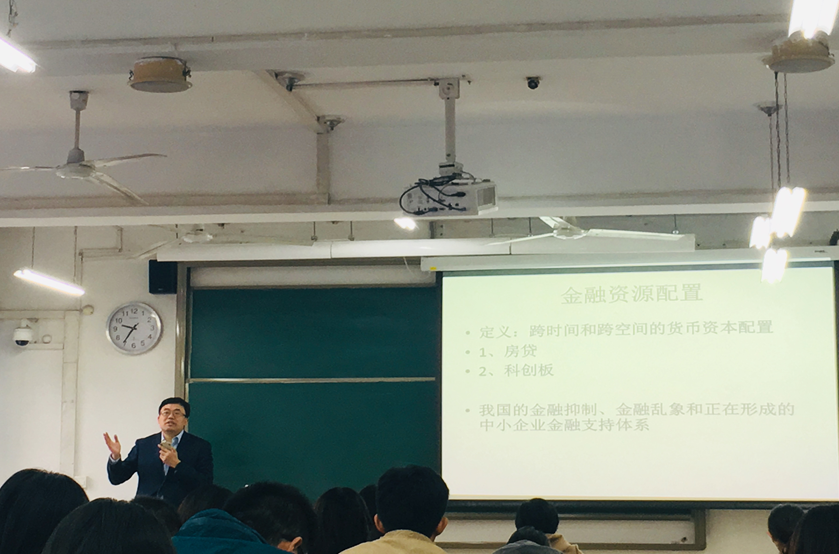 This lecture has benefited students a lot and gained a deeper understanding of the application of financial allocation in SMEs.